Getting Around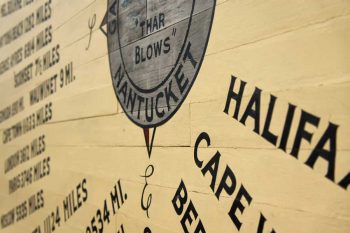 Nantucket has car and moped rental services, bike rentals, taxis, ridesharing services, and public transportation. Coming to the island without a car is much easier with all of these options. Downtown Nantucket is pedestrian friendly, and it can be faster to get around on foot due to the congestion in the summer. The island has an extensive network of bike paths which make traveling by bike quite efficient. Walking and biking are also a great way to experience the many historic sites and natural beauty on Nantucket.
---
Public Transportation
Nantucket Regional Transit Authority: The Wave
THE WAVE provides island-wide seasonal fixed route bus service from Madaket to 'Sconset, Surfside to Jetties beaches, The Nantucket Airport, ferries, downtown Nantucket and the Mid Island area. Dates and times of service vary depending on the route.
20R South Water Street, Nantucket
508-228-7025
www.nrtawave.com
---
Car Rentals
Nantucket Island Rent-a-Car
Nantucket Memorial Airport
800-508-9972
www.nantucketislandrentacar.com 
Nantucket Windmill Auto Rental
Nantucket Memorial Airport
800-228-1227
www.nantucketautorental.com
Hertz Rent-A-Car
Nantucket Memorial Airport
800-654-3131
www.hertz.com
Affordable Rentals
6 South Beach Street
877-235-3500
www.affrentals.com
Young's 4X4 Rentals
Steamboat Wharf
508-228-1151
www.youngsbicycleshop.com
---
Bike Rentals
Young's Bike Shop
Steamboat Wharf
508-228-1151
www.youngsbicycleshop.com 
Nantucket Bike Shop
Steamboat Wharf
800-770-3088
www.nantucketbikeshop.com
Easy Rider Bicycle Rentals
65 Surfside Road
508-325-2722
www.easyriders.com
Cook's Cycle Shop
6 South Beach Street
508-228-0800