Keeping in Touch
Everyone at AtlanticEast Nantucket Real Estate hopes that you and your loved ones are doing fine.
It is very quiet here on our little island since we are still following the "Shelter at Home" order. A plan has been formulated to gradually "re-open" jobs and businesses on the island. Our town website provides the most up to date information for your questions: https://www.nantucket-ma.gov/
We are available and just a phone call away: 508-228-7707.
Looking forward to seeing you this summer.
---
We can show you any property for sale on Nantucket!
Contact us
New Listings
Recent Sales
$ 850,000

Mid Island

Fairgrounds Road

$ 775,000

Mid Island

South Shore Road

$ 1,400,000

Dionis

Swift Rock Road

$ 3,795,000

Surfside

Lovers Lane

$ 2,600,000

Mid Island

Teasdale Circle

$ 1,150,000

Mid Island

Forrest Avenue

$ 740,000

Surfside

Daffodil Lane

$ 3,295,000

Quidnet

Quidnet Road
Nantucket: Longer Term Rentals
It's only spring, but 2020 has already been an interesting year for rentals on Nantucket. The COVID-19 pandemic is affecting different people in different ways.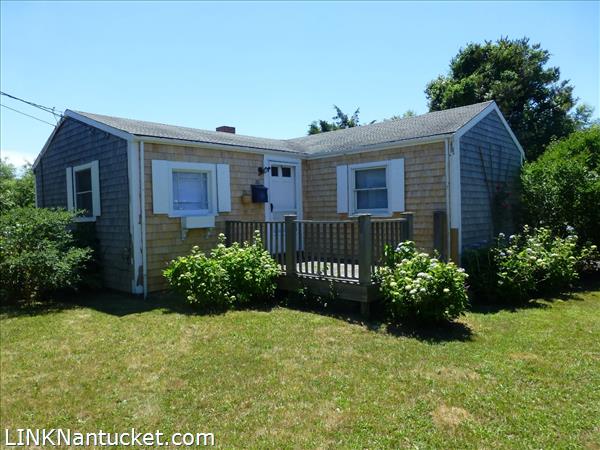 Read all the News
Nantucket Sales Listings
Lot Size: 0.4700
6 Bedrooms
6 Bathrooms
$13,995,000
Lot Size: 4.5700
Bedrooms
Bathrooms
$1,495,000
Lot Size: 1.2600
0 Bedrooms
0 Bathrooms
$1,300,000
See All Featured Sales Listings
We believe in doing one thing and doing it well.
 NANTUCKET REAL ESTATE AND VACATION RENTALS AT THEIR FINEST
Atlantic East Nantucket Real Estate has grown to be one of the most respected real estate firms on Nantucket Island. We can show you everything for sale on Nantucket through our membership in the Nantucket Association of Real Estate Brokers. We also have an extensive inventory of fine vacation homes for rent. To find your perfect Nantucket home, whether for a visit or to stay, please contact one of our experienced brokers.