We can show you any property for sale on Nantucket!
Contact us
New Listings
Recent Sales
$ 695,000

West of Town

Somerset Road

$ 795,000

South of Town

Surfside Road

$ 1,195,000

Naushop

Goldfinch Drive

$ 2,695,000

Tom Nevers

Sandsbury Road

$ 1,750,000

Brant Point

North Beach Street

$ 935,000

Surfside

Daffodil Lane

$ 1,495,000

South of Town

Vesper Lane

$ 2,295,000

Town

Union Street
Nantucket: What the Heck is a 40B?
In Massachusetts a 40B is a housing program, established in 1969, which allows developers to override local zoning by-laws in order to increase the density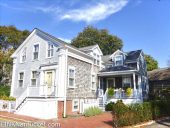 Read all the News
Nantucket Sales Listings
Lot Size: 0.3300
5 Bedrooms
4 Bathrooms
$1,995,000
Lot Size: 1.7800
4 Bedrooms
5 Bathrooms
$1,895,000
Lot Size: 1.2600
0 Bedrooms
0 Bathrooms
$1,300,000
See All Featured Sales Listings
We believe in doing one thing and doing it well.
 NANTUCKET REAL ESTATE AND VACATION RENTALS AT THEIR FINEST
Atlantic East Nantucket Real Estate has grown to be one of the most respected real estate firms on Nantucket Island. We can show you everything for sale on Nantucket through our membership in the Nantucket Association of Real Estate Brokers. We also have an extensive inventory of fine vacation homes for rent. To find your perfect Nantucket home, whether for a visit or to stay, please contact one of our experienced brokers.