65 Hawthorne Park
Hummock Pond
$1,320,000
P & S
Days on Market: 0
Bed: 0 Bath: 0
Both a hideaway from city life and an enviable access point between Cisco and Town, HAWTHORNE PARK delivers the simplicity and ease that makes summer on Nantucket pure magic. Designed with award-winning architect Workshop/APD, this private enclave is composed of elegant, high design homes set against a peaceful and inviting three-acre community park. Lot 65 is permitted for a Barn model.
Fisher Real Estate
68 Hawthorne Park
Hummock Pond
$1,285,000
Offer to Purchase
Days on Market: 0
Bed: 0 Bath: 0
Don't miss the opportunity to move into one of Nantucket's hottest new neighborhoods, Hawthorne Park! Lot 68 is the final lot permitted for the Cottage model on Hawthorne Lane. Out of 17 homes, only a few remain available. Designed with award-winning architect Workshop/APD, this private enclave is composed of elegant, high design homes set against a peaceful and inviting three-acre community park. A rustic refuge promising a resort-inspired experience, Hawthorne Park's amenity-rich acreage features a pool, hot tub, and gym; all situated just minutes from the ferry and steps away from the Cisco Bike Path. The Cottage's airy and alluring layout, soft palette tones, luxe finishes and natural stones and hardwoods complete a masterful design that's uniquely suited to help islanders embrace and celebrate total comfort.
Fisher Real Estate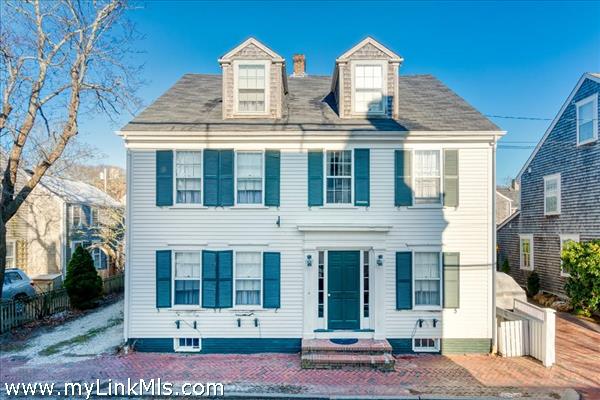 10,27,29,31 India, Fair and Hussey Streets # 4 +
Town
$16,000,000
Price Change
Days on Market: 20
Bed: 35 Bath: 40.5
We are pleased to offer this exceptional Nantucket hotelier package. A rare and unique opportunity to own 4 in-town, fully operable, year round inns. The properties included in this unique package are The 27 Fair Street Inn, The 29 Fair Street Inn, The India Street Inn, and The Pineapple Inn. Also, included is the popular 29 Fair Restaurant. 48-Hour notice for touring. Contact Listing Agent for an appointment and additional information.
Douglas Elliman of Ma. LLC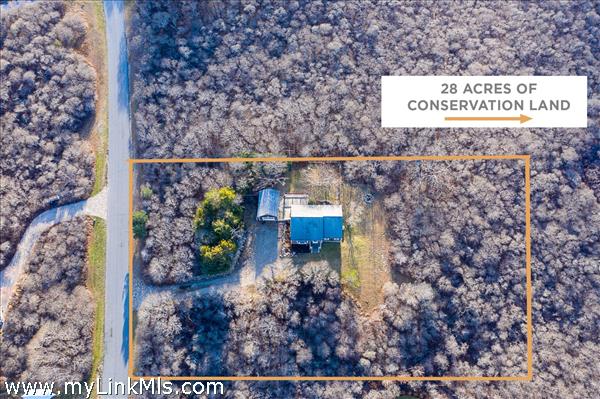 22 Flintlock Road
Tom Nevers
$995,000
P & S
Days on Market: 17
Bed: 2 Bath: 1
Privacy abounds at this 1.1-acre lot in Tom Nevers East. The property abuts a large swath of conservation land, offers lovely views of Sankaty Lighthouse and potential ocean views from a future second floor. A two bedroom ranch-style home and one-car garage are currently on the property, allowing one to improve or expand the current structures, or build to suit with ample ground coverage and room for a pool.
Fisher Real Estate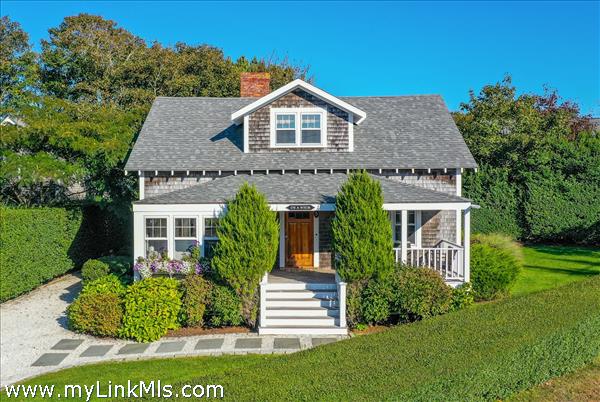 5 New Lane
Town
$2,195,000
P & S
Days on Market: 114
Bed: 3 Bath: 2+
Beautiful renovation of a 1940's bungalow style home. Located one block from the top of Main Street, this 3 bedroom home plus lower level family room is convenient to downtown! Home has excellent custom mill work throughout, top of the line appliances & central AC. SOLD FURNISHED! Strong rental history. Make this your personal home and/or your investment property. Seller may exercise a 1031 sale on said property.
Great Point Properties
10 Still Dock
Town
$2,459,000
P & S
Days on Market: 32
Bed: 2 Bath: 2.5
A Mid Century Sail Loft is transformed into a magical oasis in heart of Historic Downtown Nantucket. Steps to fine dining, shops, galleries, museums and the harbor, it sits between the Old North Wharf and Straight Wharf. This upside down two bedroom two and a half bathroom home is the perfect Nantucket get away spot all year long. Designed with Summer in mind this light and airy home has many custom features throughout. A lovely sun-filled patio and garden with navy and white tipped awnings, lush greens and a shell driveway for off street parking.
Shepherd Real Estate
68 Hawthorne Park
Hummock Pond
$3,195,000
Off Market
Days on Market: 86
Bed: 5 Bath: 5.5
Don't miss the opportunity to move into one of Nantucket's hottest new neighborhoods, Hawthorne Park! Lot 68 is the final lot permitted for the Cottage model on Hawthorne Lane. Out of 17 homes, only a few remain available. Designed with award-winning architect Workshop/APD, this private enclave is composed of elegant, high design homes set against a peaceful and inviting three-acre community park. A rustic refuge promising a resort-inspired experience, Hawthorne Park's amenity-rich acreage features a pool, hot tub, and gym; all situated just minutes from the ferry and steps away from the Cisco Bike Path. The Cottage's airy and alluring layout, soft palette tones, luxe finishes and natural stones and hardwoods complete a masterful design that's uniquely suited to help islanders embrace and celebrate total comfort.
Fisher Real Estate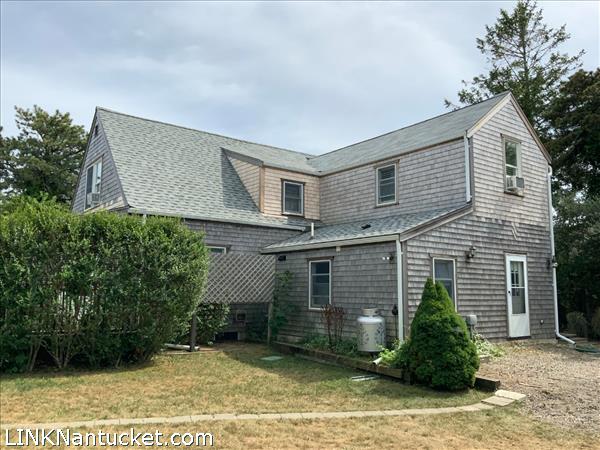 7 Hull Lane
Mid Island
$960,000
P & S
Days on Market: 69
Bed: 4 Bath: 3
Centrally located on a quiet street in Mid Island. Large lot with 3 bedroom, 2 bath home and attached two-story 1 bedroom, 1 bathroom second dwelling. Open floor plan with wood floors, kitchen, dining and living. Large sunny deck and separate shed. Ideal for year round living with parking for 5 cars. Well maintained home with over 2,000 square feet of living space. 2×6 construction throughout. Strong rental income.
Lee Real Estate
5 Curlew Court
Naushop
$1,200,000
Off Market
Days on Market: 181
Bed: 3 Bath: 2.5
This impeccably maintained home is located on the nicest cul-de-sac in Naushop. First floor master bedroom suite, kitchen & baths with granite counters, fireplace, central a/c and lovely landscaping add to this exceptional property. Community pool & tennis too!
Jordan Real Estate
25 North Beach Street
Brant Point
$3,495,000
Off Market
Days on Market: 182
Bed: 4 Bath: 1.5
This charming summer cottage is located on North Beach Street. The cottage is in excellent move in condition. Lot A is Garage, Lot B is house. Lot A&B being sold together.
Total lot size 9,856 sf. 25 North Beach St. & 26 East Lincoln Ave.
Bamber Real Estate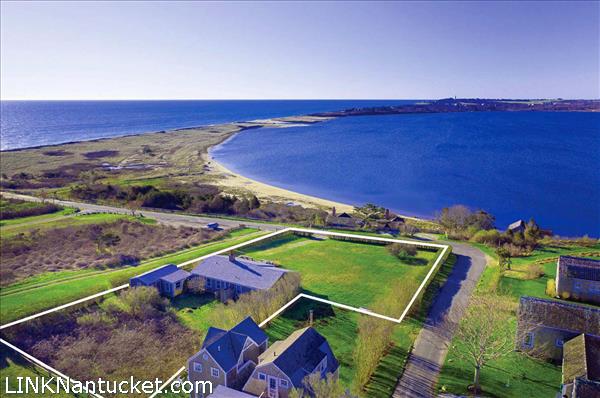 12 Sesachacha Road
Quidnet
$3,250,000
Price Change
Days on Market: 240
Bed: 4 Bath: 2
Picture Perfect View from this one of a kind property perched high on a hill in Quidnet village overlooking Sesachacha Pond, Sankaty Lighthouse and the Atlantic Ocean. Conforming lot with expansion potential. It does not get any better than this location and view.
Atlantic East Nantucket Real Estate
16 Walsh Street
Brant Point
$3,500,000
Return To Market
Days on Market: 229
Bed: 7 Bath: 5.5
This large, elevated Brant Point family home features timeless comfort and charm. 16 Walsh Street sits grandly at the corner of Walsh Street and East Lincoln, set back from both streets behind a lovely yard, filled with trees and mature landscaping. Both street edges are further defined by a very nice privet hedge. There is a lovely rear yard, large elevated deck and brick patio with a two car shell parking area. There are seven bedrooms with five and a half bathrooms. A tremendous location with an easy walk to Nantucket town, the Yacht Club, and the Harbor.
Great Point Properties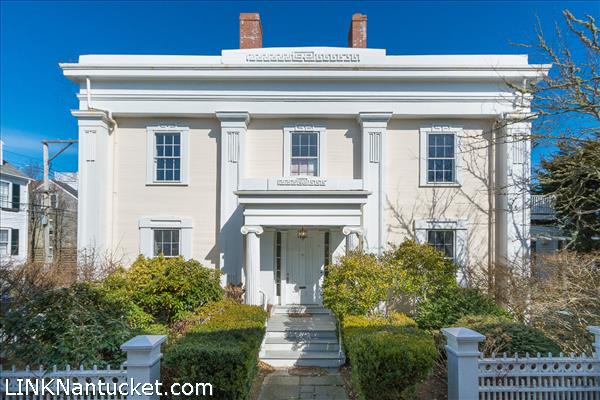 14 Orange Street
Town
$4,850,000
Off Market
Days on Market: 270
Bed: 5 Bath: 5.5
A true classic, The Levi Starbuck House is one of Nantucket's earliest and most exquisite examples of Greek Revival architecture. Built in 1838 and renovated in 2003, this twelve room, five bedroom, five and one-half bathroom residence has been carefully maintained with attention paid to preserve a myriad of historic features. The three levels of finished living space are introduced by a grand front entry porch, leading to an elegant foyer with a beautiful staircase with original wood detail, and a double parlor with two fireplaces. With views of Nantucket Harbor and unparalleled craftsmanship throughout, this is truly one of the most desirable offerings in all of historic downtown Nantucket.
Located at 14 Orange Street, The Levi Starbuck House is one of Nantucket's most iconic residences. Dating back to 1838, the House was designed by William M. Andrews in the Greek Revival style, one of the earliest specimens of the architectural movement to be found on the island. Before 14 Orange Street, Andrews completed nearby 22 Hussey Street, and possibly 24 Hussey Street and 8 Orange Street. In 1838, the magnificently appointed residence was acquired by a prominent member of Nantucket society, Levi Starbuck, who at age 69 was already a successful whale oil merchant, and was part of one of the Nantucket's most notable whaling and merchant families. He spent the rest his life living in and enjoying his magnificent new house at 14 Orange Street. Subsequent owners have respected the historic value of the property through later additions and alterations to the residence, carefully maintaining the original style of the home. A property of this historic caliber, evoking all the luxury of a bygone age, seldom becomes available in such immaculate condition.
Nantucket Realty Advisors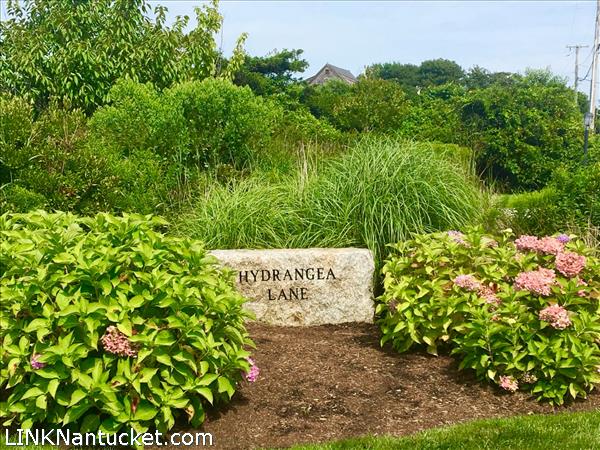 6 Hydrangea Lane
Sconset
$665,000
Off Market
Days on Market: 336
Bed: 0 Bath: 0
Nantucket's BEST land value. Nearly built out and on the edge of Sconset is this quiet residential neighborhood of beautiful new homes. Choose your builder and design and construct your new home abutting conservation land. Or buy one that completed ranging from $2,395,000- $2,895,000. You get conservation and golf course views from your second floor. Located on a private cul de sac next to Sconset Land Trust open land which affords a big sky view to the west. A short bicycle ride into the village. HOA, Architectural review, no commercial.
William Raveis Nantucket
21 South Water Street
Town
$2,950,000
Price Change
Days on Market: 423
Bed: 0 Bath: 0
Prime location!!! Currently functioning as a full-service restaurant and bar this building received many thoughtful renovations in 2015 including a new bar, whitewashed brick facade wall, upstairs loft dining with view down to lower lounge area and updated bathrooms. The building was inspected and approved for a 85-person capacity. There are two kitchens, one on each level, as well as a 'take-out' window. All kitchen equipment is included in the sale, as well as most of the restaurant decor excluding artwork and some antique furniture pieces. This is an excellent opportunity to own a great downtown commercial space!
Berkshire Hathaway HomeServices Island Properties
2 Grey Lady Lane
Miacomet
$585,000
Offer to Purchase
Days on Market: 384
Bed: 0 Bath: 0
Build your dream home in Grey Lady Lane, Nantucket's newest cul-de-sac neighborhood offering a community pool and cabana. You'll love the location, just a short trip to all that the Miacomet and Cisco areas have to offer — Miacomet Golf Course, Bartlett's Farm, Cisco Brewery, 167 Seafood and some of the island's best beaches and walking trails.
Congdon & Coleman Real Estate
9 Carew Street
Sconset
$2,495,000
P & S
Days on Market: 655
Bed: 3 Bath: 2.5
'CLOVELLY', your opportunity to own a timeless and private Nantucket year round home situated in the Heart of the Sconset Historic District. This masterfully planned residence with an interior design of classical elegance coupled with custom cabinetry, top line appliances, wet bar and walk-in pantry, blends comfort and luxury into one. Outdoor spaces welcome family and friends to gather for relaxing and dining al fresco. The home's open design affords ample space for living and entertaining with a TV lounge area, double living room with fireplace and a sunroom where you can catch up on all of your summer reading!
Take the digital 3-D tour of this new listing. Go to External Links and Virtual Tour.
Great Point Properties
Contact us for more information.