35 Long Pond Drive
Madaket
$2,495,000
P & S
Days on Market: 0
Bed: 4 Bath: 3
Light and bright four bedroom upside down home with lovely second floor views of Long Pond. Wonderful outdoor entertaining areas and easy access to both ocean and harbor beaches. Bike path. Acres of conservation land moments away. Enjoy the beauty of all that Madaket and the west end of Nantucket offer all year long!
Maury People Sotheby's International Realty
8A Green Meadows Road
Miacomet
$825,000
Offer to Purchase
Days on Market: 7
Bed: 2 Bath: 2
A charming home located in the Miacomet area, just off the Surfside bike path, sited on a newly created oversized lot with town water and sewer. The property offers ample room for expansion, a yard with mature evergreen and cherry tress, off street parking, a lovely back deck, a partially finished basement and recently added split unit air conditioning.
Great Point Properties
31 Pocomo Road
Pocomo
$4,000,000
Offer to Purchase
Days on Market: 1
Bed: 2 Bath: 1
Stunning harbor front property that has been in the same family for over four generations. The property has generous harbor frontage and offers beautiful views. Bass Point is out your front door! The site has gently rolling topography that leads to the water's edge. The land will support 2,100 square feet of ground cover and the existing cottage and outbuilding are pre-1955 and are being offered 'as-is'.
Great Point Properties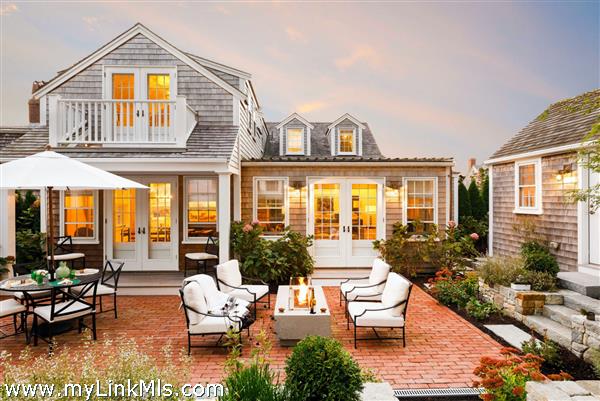 11 Lily Street
Town
$6,225,000
Return To Market
Days on Market: 48
Bed: 6 Bath: 6+
Welcome to 11 Lily… a property that offers the best of estate living and a place where you can feel right at home. Renovated in 2019, alongside the Nantucket dream team with construction by The Anderson Company, Interiors by Audrey Sterk and architectural design by Emeritus Nantucket. 11 Lily features six en suite bedrooms found throughout three separate dwellings, giving you, your family, and your friends plenty of room to enjoy all the best that Nantucket living has to offer. Take note… Lily Pond is a hop, skip and jump away, with the Land Bank trail found right across the street. Savor all that blissful Nantucket nature right in your own backyard.
Centre Street Realty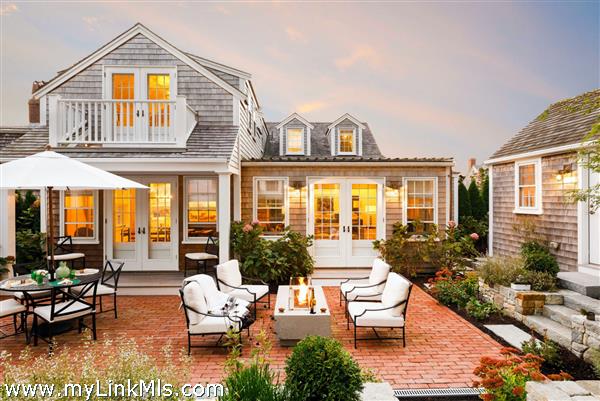 11 Lily Street
Town
$6,225,000
Offer to Purchase
Days on Market: 48
Bed: 6 Bath: 6+
Welcome to 11 Lily… a property that offers the best of estate living and a place where you can feel right at home. Renovated in 2019, alongside the Nantucket dream team with construction by The Anderson Company, Interiors by Audrey Sterk and architectural design by Emeritus Nantucket. 11 Lily features six en suite bedrooms found throughout three separate dwellings, giving you, your family, and your friends plenty of room to enjoy all the best that Nantucket living has to offer. Take note… Lily Pond is a hop, skip and jump away, with the Land Bank trail found right across the street. Savor all that blissful Nantucket nature right in your own backyard.
Centre Street Realty
4 Falcon Court
Naushop
$1,395,000
Return To Market
Days on Market: 14
Bed: 3 Bath: 2.5
Beautifully maintained, tasteful, and well-appointed 3 bedroom home on a private cul de sac in Naushop with miles of walking trails out the back door! This property is being offered with a charming shed, lovely brick patio, newly renovated chef's kitchen, fireplace, and all that the Naushop community has to offer, including pool, tennis, and much more!!
Great Point Properties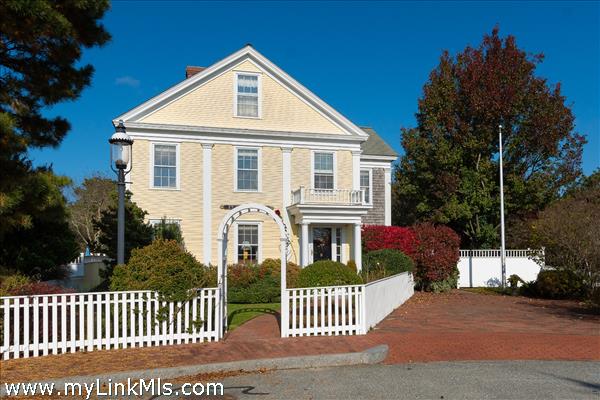 5 Dovekie Court
Naushop
$1,475,000
P & S
Days on Market: 51
Bed: 4 Bath: 3.5
This quaint, yellow clapboard home with 4 bedrooms and 3.5 baths, is tucked behind a white picket fence. There is a brick driveway with enough parking for 2 cars. The first floor is very inviting with a formal living room, dining room, den, half bath, and a workable kitchen with granite counter tops. The second floor has 3 bedrooms; the master with an ensuite bath and 2 bedrooms that share a full bath.The third floor has a bedroom and full bath. There is plenty of outdoor seating with a second floor deck, first floor porch, and a brick patio.
Congdon & Coleman Real Estate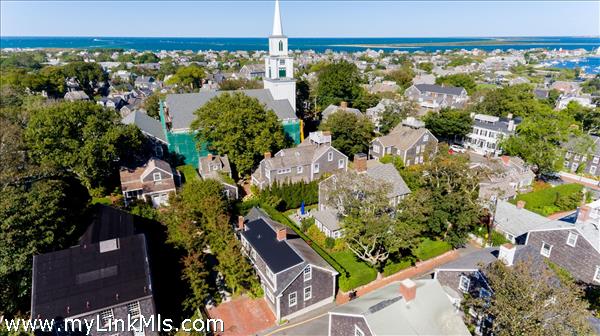 5 Academy Lane
Town
$1,595,000
Offer to Purchase
Days on Market: 112
Bed: 3 Bath: 2
Charming two/three bedroom historic home (b. 1788) in a treasured location tucked in off Academy Lane next to the Congregational Church, yet moments from Centre Street and all that awaits in Town. With its quiet and unique siting and current layout, this wonderful antique treasure offers many possibilities: the perfect pied-a-terre in Town, offering ease of living and convenience as well as a wonderful rental property, if desired.
Maury People Sotheby's International Realty
15 Corriea Lane (Vacant Lot)
Surfside
$875,000
P & S
Days on Market: 59
Bed: 0 Bath: 0
Beautiful large lot in private setting off quiet sandy lane in the Surfside area. The existing driveway winds in through an open meadow surrounded by woods. Sweet spot to build your dream. The well is in place, electric is in place. Subdivision approved but not recorded.
Compass Rose Real Estate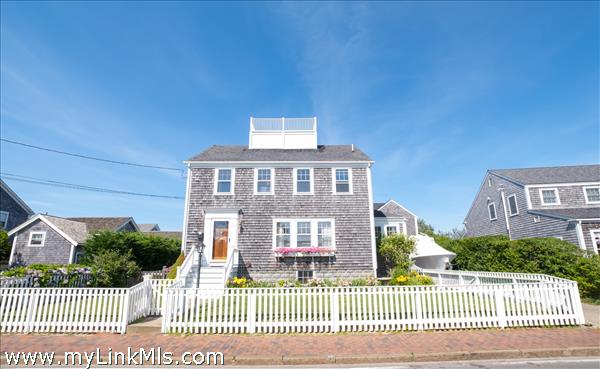 3 North Beach Street
Brant Point
$3,295,000
Off Market
Days on Market: 166
Bed: 6 Bath: 5
Rare Commercial Opportunity in Brant Point! (Zoning permits a Spa, Art Gallery, Bank, Offices, Retail Sales and Others. See attached use chart.) ***Steps from the island's most luxurious resorts, this property offers an amazing location in Brant Point: close to Nantucket Town's restaurant, boutique and gallery-lined streets. Nearby beaches contribute to why this is such a coveted, high-demand location. Lovingly maintained by a long-time owner, this two-dwelling combination presents a tremendous opportunity for either a spacious family abode, or an income-producing property with several commercial-use options.
Great Point Properties
3 North Beach Street
Brant Point
$3,295,000
Off Market
Days on Market: 167
Bed: 6 Bath: 5
Steps from the island's most luxurious resorts, this property offers an amazing location in Brant Point: close to Nantucket Town's restaurant, boutique and gallery-lined streets. Nearby beaches contribute to why this is such a coveted, high-demand location. Lovingly maintained by a long-time owner, this two-dwelling combination presents a tremendous opportunity for either a spacious family abode, or an income-producing property with several commercial-use options.
Great Point Properties
5 Capaum Pond Road
Cliff
$9,950,000
Offer to Purchase
Days on Market: 187
Bed: 10 Bath: 10+
Tucked into its own garden oasis, this Capaum Pond home is a world unto itself. With unobstructed ocean views from the ground floor and an incredible location on the homestead of Nantucket's founder, the property is a window into the island. Featuring nine en-suite bedrooms across three floors and a secondary dwelling, it is a true getaway. Each detail, from the infinity pool blending into the horizon, to the gardens blooming at every turn, the property has been designed to evoke a tranquil sense of place.
Fisher Real Estate
240 Polpis Road
Polpis
$7,250,000
Off Market
Days on Market: 209
Bed: 4 Bath: 4.5
It's the Good Life! Serenity and Privacy await on shore and on the water. This gracious 4-bedroom, 4.5-bath harborfront home in Polpis is located on 7.2-acres with a 2-car garage and a 260-foot pier including a title float for the tie-up of two boats. The property is surrounded by 500+ acres of conservation lands. This is truly a boaters' dream as it is one of 15 licensed, privately-owned docks on the island. Imagine, from your dock to one of the Yacht Clubs, the Angler's Club or the Town Pier within fifteen minutes. On your boat ride back, pull out your fishing pole, drop in a line and reel in a Striped Bass or tie up at The Wauwinet for lunch. The tastefully designed interior rooms are spacious, light-filled and take full advantage of the spectacular views. This truly unique waterfront property must be seen to be appreciated!
Berkshire Hathaway HomeServices Island Properties
39 Union Street
Town
$2,250,000
Off Market
Days on Market: 217
Bed: 3 Bath: 2.5
Enchanting three-bedroom home located on the corner of picturesque Flora Street and Union Street that has grown over the years from an original charming cottage to a thoughtfully inspired modern open-concept home designed to flow onto a wonderful, spacious and private sun-filled outdoor living spaces that are filled with mature plantings. This property is a moment's walk to Main Street and all that Nantucket Town has to offer yet also offers the flexibility of two off-street parking spaces. Successful rental history and potential to expand if desired.
Great Point Properties
12 Shell Street
Sconset
$1,995,000
Off Market
Days on Market: 233
Bed: 4 Bath: 3
Charming cottage constructed in 2017 located in the heart of the village. Offering modern amenities including central air, wood stove, spacious kitchen, radiant heat and cathedral ceilings. Three floors of finished living space with four bedrooms, three and a half baths, including second floor master suite overlooking the historic village, multiple living areas, off street parking and wraparound porch. Excellent rental history averaging $65k annually. Not to be missed.
J Pepper Frazier Co.
39 Union Street (portion)
Town
$495,000
Off Market
Days on Market: 254
Bed: 0 Bath: 0
This rare Covenant parcel is located in Town and provides a qualifying purchaser the ability to build the perfect Nantucket cottage on the corner of picturesque Flora Street. The location is a short walk to Main Street as well as Nantucket Harbor. The parcel allows 461 square feet of ground cover with off-street parking. Subdivision plan is subject to final Planning Board approval.
Great Point Properties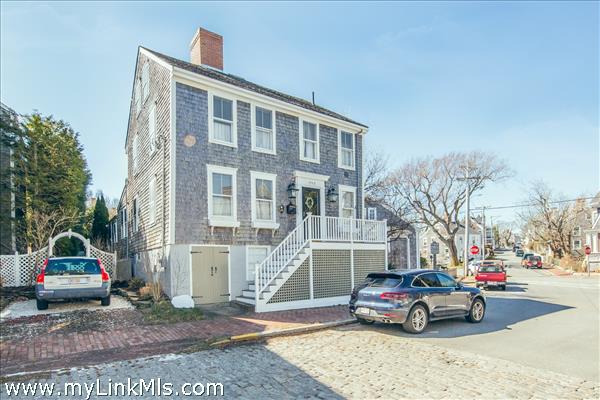 28 North Water Street
Town
$2,845,000
Off Market
Days on Market: 296
Bed: 5 Bath: 3
Originally built in 1768 by Jethro Gardner and later transferred to famed whaling captain, Obed Fitch, 28 North Water is a well-maintained, airy and inviting home with high ceilings and many original details still in-place. Ideally located at the end of a one way cobblestone street in the heart of Nantucket's historic district moments to Town, Brant Point and Cliff area. The property features 5 bedrooms, 3 baths, private yard, bluestone patio, and off-street parking.
J Pepper Frazier Co.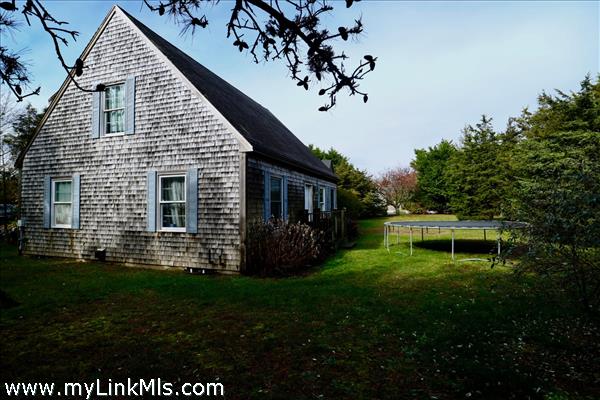 3 Raceway Drive
Miacomet
$1,295,000
P & S
Days on Market: 376
Bed: 4 Bath: 2
Adorable 4 bedroom 2 bath cape style home located on an oversized lot in Miacomet. Close proximity to Miacomet golf course, Bartlett Farm, Cisco Brewery and South shore beaches. Open living, kitchen and dining area with sliding doors leading to a private yard perfect for outdoor entertaining. *Contingent upon the ANR subdivision of an 8,891 sqft lot(already planning board approved), town water hook up and the removal of the garage.
J Pepper Frazier Co.
1 Walsh Street
Brant Point
$3,695,000
Off Market
Days on Market: 495
Bed: 5 Bath: 4.5
Incredibly well executed restoration of a classic, bungalow style beach house with open, full length, covered porch. There are four bedrooms and three full and one half bath and a new guest studio. All materials of the very highest quality both inside and out. Moments to Children's Beach, Town, The White Elephant, Brant Point and Jetties Beach. Strong rental history in prime Brant Point.
J Pepper Frazier Co.
21 Irving Street
Surfside
$2,195,000
P & S
Days on Market: 532
Bed: 4 Bath: 3.5
Bright and spacious Surfside home that overlooks natural meadows and trees and has a semi-private path to Nobadeer beach, just minutes away. With two living areas, four bedrooms and two baths, a large deck and two porches, there is ample space to enjoy the quiet setting.
Additional opportunity exists in the large three-bay garage with a second floor, that may have the potential to be an office or studio.
Atlantic East Nantucket Real Estate
Contact us for more information.