47 Hummock Pond Road
Hummock Pond
$5,895,000
Withdrawn
Days on Market: 70
Bed: 5 Bath: 5
The last remaining property in the coveted Hawthorne Park neighborhood is slated for mid-2023 completion! The Cottage's airy and alluring layout, soft palette tones, luxe finishes and natural stones and hardwoods complete a masterful design that's uniquely suited to help islanders embrace and celebrate total comfort. Designed with award-winning architect Workshop/APD, the Hawthorne Park neighborhood is composed of elegant, high design homes set against a peaceful and inviting three-acre community park. A rustic refuge promising a resort-inspired experience, Hawthorne Park's amenity-rich acreage features a pool, hot tub, and gym; all situated just minutes from the ferry and steps away from the Cisco Bike Path. Take a 3D tour to learn more about this exciting new neighborhood and see images of completed homes.
Fisher Real Estate
---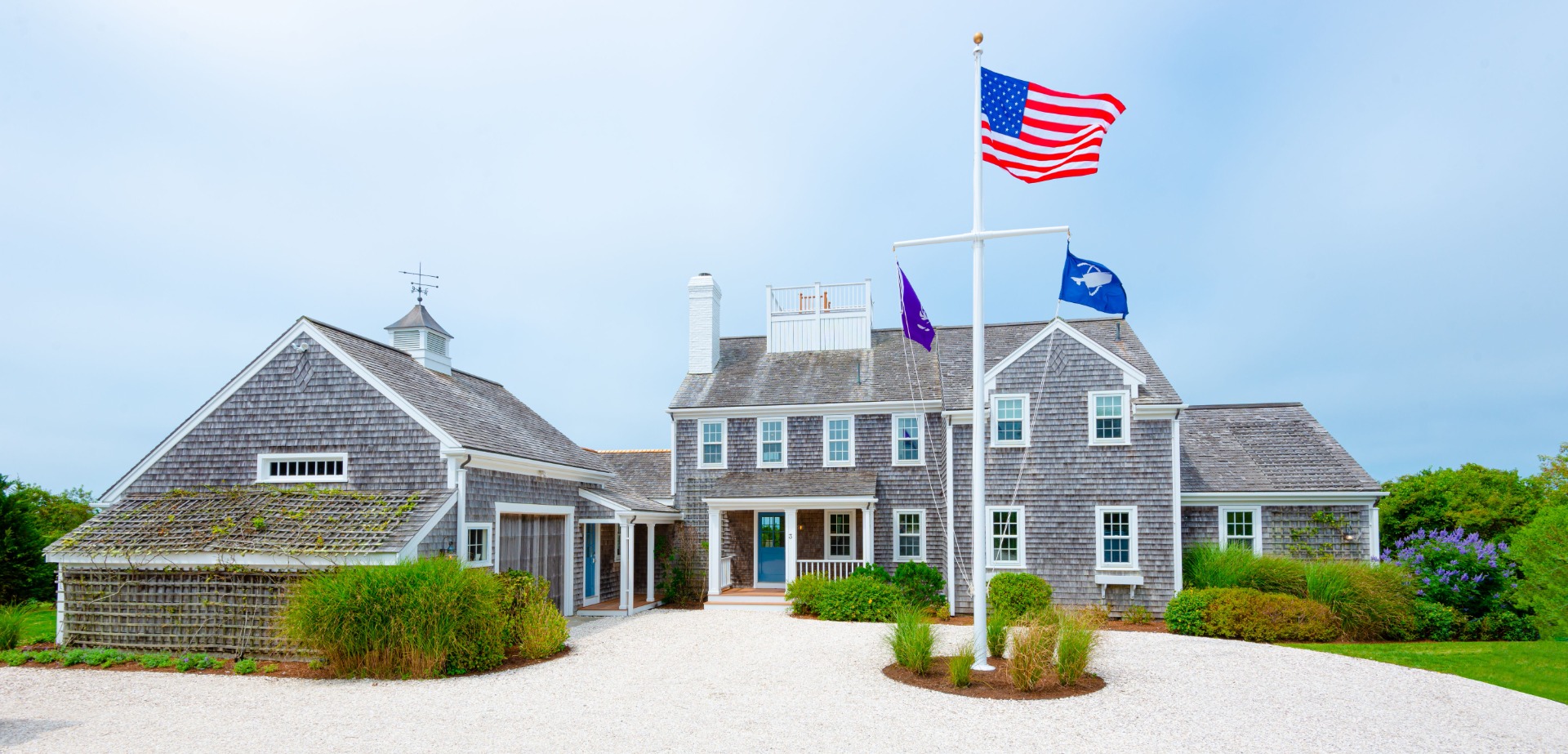 3 Wingspread Lane
Shawkemo
$15,000,000
Withdrawn
Days on Market: 34
Bed: 5 Bath: 5
Spectacular water views and luxurious amenities in Shawkemo. Sweeping 180-degree incredible water views spanning from Town across Nantucket Harbor and beyond to Coatue and Great Point. Recently finished custom renovation and expansion in the best of settings on a private three acres. The property features a newly designed custom kitchen, baths, lighting, furniture, accessories, media, and more! Showcasing multiple living spaces on all three floors, five bedrooms and five bathrooms, and fantastic outdoor living spaces. An expansive custom stone deck surrounds the infinity pool, separate hot tub, and instant fire pit. A gorgeous pool cabana with a covered section offers comfortable seating, a wood-burning fireplace, heaters, and an interior entertaining space with a flat-screen tv visible to outdoor guests. Multiple outdoor seating areas for entertaining, relaxing, and enjoying the beautiful setting and views. Oversized one-car garage with ample storage and interior access to the mudroom. Full turn-key furniture package available. Second dwelling plans ready for HDC submission included.
Maury People Sotheby's International Realty
---
100 Baxter Road
Sconset
$4,695,000
Withdrawn
Days on Market: 141
Bed: 5 Bath: 5
Located just outside the quaint and picturesque village of Siasconset and moments from the famed Sankaty Lighthouse, this four-bedroom home isn't short on breathtaking views. Take to either of the two oversized covered porches to enjoy the rising or setting sun, or simply gaze out from the second-story windows for unobstructed ocean views. Throughout the home, updated amenities and appliances allow for the perfect balance between the evoked nostalgia of 'Sconset and the necessary comforts of modern living. A secondary, two-story structure offers garage space below with an additional suite for guests above, complete with one bedroom, a sitting area and office space, a kitchenette, and a full bathroom.
Fisher Real Estate
---
60 Hooper Farm Road
Mid Island
$2,750,000
Sale Pending
Days on Market: 21
Bed: 8 Bath: 8
Conveniently located close to Nantucket's beloved south shore beaches and amenities, this property features eight bedrooms split between two houses. Each building has its own parking area with impeccably-maintained grounds in between. The property has ample room for expansion.
Great Point Properties
---
104 Baxter Road
Sconset
$5,995,000
Price Change
Days on Market: 309
Bed: 6 Bath: 6
Sea Forever, a quintessential 'Sconset home with expansive decks and porches to enjoy panoramic Ocean views in one direction, and Sankaty Golf Course Views in another. Beautiful grounds with lush lawn and gardens and an in-ground pool and spa. Inside features separate living areas on both the first and second floors, each with a fireplace and large screen tv. Luxurious primary suite, full wet bar, finished lower level and garage creates the ultimate vacation home. The second floor living area has cathedral ceilings and is connected to a wet bar with Sub-Zero full wine fridge, Sub Zero refrigerator drawers, built in television and seating. Directly across from the house there is a waterfront parcel with lounge chairs to enjoy views and ocean breezes.
Maury People Sotheby's International Realty
---
1 Toombs Court (portion of Lot 2 & 3)
Mid Island
$2,995,000
Withdrawn
Days on Market: 104
Bed: Bath:
Special Commercial Offering. Two conforming lots located within the CN (Commercial Neighborhood) zoning district provide for a wide range of potential uses including residential, apartment, commercial, and agriculture. With allowable ground cover ratio of 40% the zoning of both lots allow for some of the most permissive uses on the island including apartment housing.
Maury People Sotheby's International Realty
---
23 Sankaty Head Road
Sconset
$5,995,000
Withdrawn
Days on Market: 60
Bed: 3 Bath: 3
A rare offering, 23 Sankaty Head Road, is an original Gwynne Thorsen-designed, gracious waterfront home. Endless Atlantic Ocean views and neighboring the Sankaty Head lighthouse, a prestigious and secluded setting on a one-and-a-half-acre lot. This three-bedroom, three-bathroom home has been meticulously maintained yet ready for new possibilities.
Maury People Sotheby's International Realty
---
19 Boynton Lane
Surfside
$5,997,000
Withdrawn
Days on Market: 259
Bed: 3 Bath: 3
Located in the heart of the Surfside Commercial District, this is an extraordinary opportunity to own a residential/commercial building featuring 20 parking places, a loading dock, two apartments, a second floor office with half bath, three floors of finished space including a large commercial kitchen at walk-in level and a spacious common area that lends itself to easy exterior access with covered porches, half bath and loading area. The full basement has a receiving area, large storage area, walk-in freezer and two walk-in coolers and elevator. The lower level also has a laundry room, office, a shower bath and a half bath.
Maury People Sotheby's International Realty
---
29 Sesapana Road
Middle Moors
$2,275,000
Price Change
Days on Market: 103
Bed: 4 Bath: 4
This special property is nestled just across the lane from the Coast to Coast Trail with a four bedroom Cape plus a two car garage. Enjoy the quiet surrounding neighborhood and over one hundred acres of Land Bank trails, as well as easy and quick access to shopping and Town. Multiple entrances allow for access to the outside living area including a deck that spans the entire length of the house. A hidden gem!
Atlantic East Nantucket Real Estate
---
1 Lowell Place
Town
$1,645,000
Withdrawn
Days on Market: 266
Bed: 1 Bath: 1
Cottage just completed a FULL RENOVATION!
Rarely available opportunity in picture perfect in town location of Nantucket. This lot features a charming 1 bedroom cottage. Excellent rental income or bring your imagination to this land and build your dream home.Located on a quiet dead end street right off Upper Main, near the flag pole, Lowell place is serene, yet a mere 10 minute walk to Murray' Toggery and the heart of all that downtown Nantucket and the harbor has to offer. Don't miss out on this tremendous opportunity to curate your own island escape!
Franklin Square Realty
---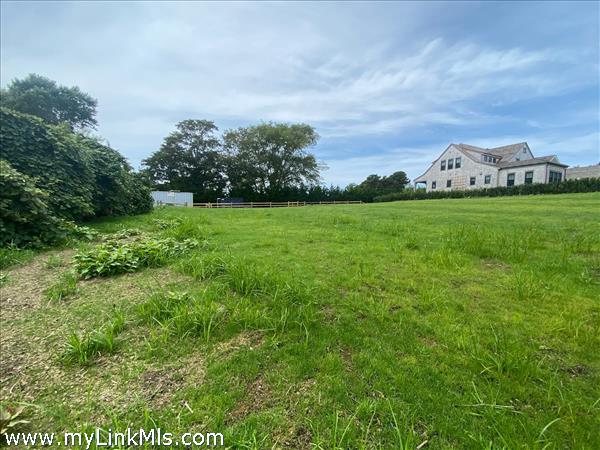 8 Red Mill Lane
Town
$3,450,000
Price Change
Days on Market: 75
Bed: Bath:
The last and best building lot at Woodland Hill (12 home sites surrounded by open space) has come to the market!
The new owner will have an opportunity for a main house, pool and a guest house with end of road privacy and sunsets over the neighboring open space: 1,800 feet from the war monument on Main St.
Don't miss the building plans already approved by the HDC!
Bass Point Realty
---
37 North Pasture Lane
Polpis
$6,250,000
Withdrawn
Days on Market: 122
Bed: 5 Bath: 5
"Wingfoot Landing" is a true island oasis! Designed by J. Gwynne Thorson, it is located on highly sought after and private North Pasture Lane. This beautifully landscaped property overlooks over 600 acres of Nantucket Land Bank and Nantucket Conservation Land. Located at the end of a quiet cul-de-sac on nearly 2.5 acres, "Wingfoot Landing" feels incredibly private with a walking trail to access conservation land very close by, yet just moments to the Polpis bike path and 10 minutes driving to most island conveniences. The five bedroom, 5.5 bathroom home currently offers over 3600 sq ft of living area with the very rare design of three first floor ensuite bedrooms. A freestanding garage was constructed in 2012 with an outdoor shower and attached shed for beach gear and storage. Surrounded by a private front yard and a large back yard, this house is ideal for all of your summer activities! Relax on the expansive deck or barbecue on the kitchen patio after a day at the beach or bike riding around the island. Potential space for a pool and hot tub. New I/A 6 bedroom septic system installed in 2020.
J Pepper Frazier Co.
---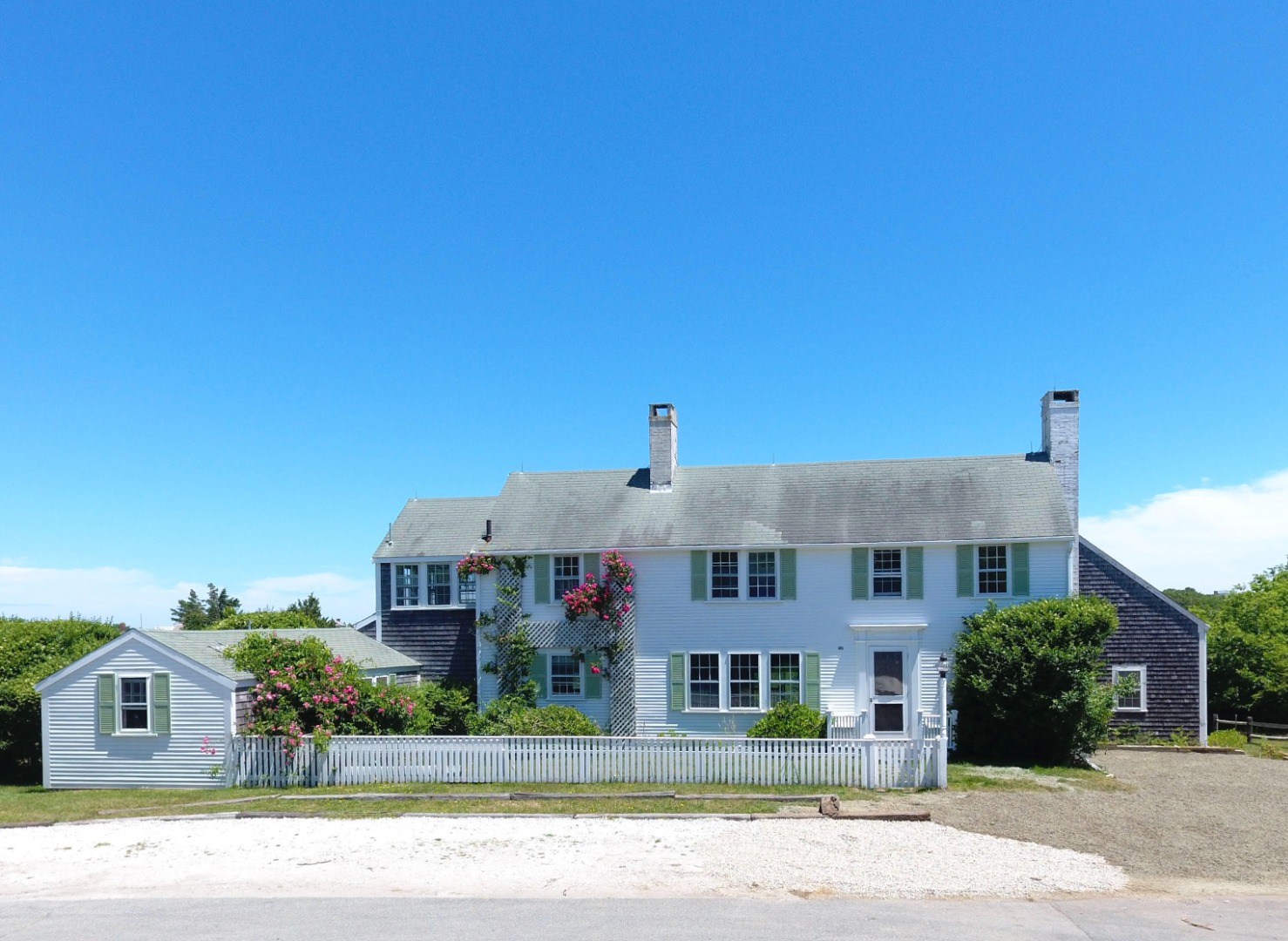 39 Monomoy Road
Monomoy
$3,990,000
Withdrawn
Days on Market: 96
Bed: 5 Bath: 5
Located in highly sought after Monomoy, this classic estate overlooks vast conservation land, is in close proximity to the beach and is brimming with curb appeal. The property offers significant expansion opportunities for a Buyer to create their own Nantucket dream compound. The large parcel of land allows for a footprint of 2500 SF. and potential living space of over 6000 SF. With the benefit of access to town sewer, there is ample room to expand the house, add a garage/cottage, swimming pool with spa and open air cabana. Emeritus Architects has submitted renovation plans to the HDC and approval is pending. However, there is still time for a Buyer to develop the property to suit their specific needs. This is a very strong opportunity to create value in a coveted Monomoy location.
J Pepper Frazier Co.
---
36 Tennessee Avenue
Madaket
$4,895,000
Price Change
Days on Market: 230
Bed: 3 Bath: 3
36 Tennessee Avenue is a classic two-story house built in the 1970s sited on an oversized lot on Hither Creek. The house is situated on a small knoll with an elevation of 9 feet that takes in incredible views of the creek and beyond.
Great Point Properties
---
2 Seven Mile Lane
Sconset
$3,995,000
Sale Pending
Days on Market: 158
Bed: 3 Bath: 3
Are you looking for a brand new home with a pool? 2 Seven Mile Lane is a brand new custom home with a beautiful swimming pool, presented by award winning builder, Erik Kaminski of Kaminski Construction Management (KCM). KCM is a Massachusetts residential construction firm known for their superior craftsmanship and reliable service. Kaminski has been featured on the Emmy Winning Television Show This Old House and HGTV's Farmhouse Fixer. KCM's work appears in many publications including The Boston Globe, The Northshore Magazine, Farmhouse Magazine, Serendipity of Westchester and This Old House Magazine. Currently under construction this home is well underway and due to be completed for Summer 2022 occupancy. Seven Mile Lane is a quiet, shelled street shared with just two other homes, located within a short distance to Sconset Center and the beach. The lovely lot backs up to hundreds of acres of Nantucket Conservation Foundation property for a beautiful vista of open land. This brand new home has high end appliances and materials with custom finishes throughout. This house is a must see for those seeking a brand new, bright and modern home with a gorgeous pool and cabana.
Maury People Sotheby's International Realty
---
12 Appleton Road
Mid Island
$1,550,000
Withdrawn
Days on Market: 138
Bed: 3 Bath: 3
.
Grey Lady Properties
---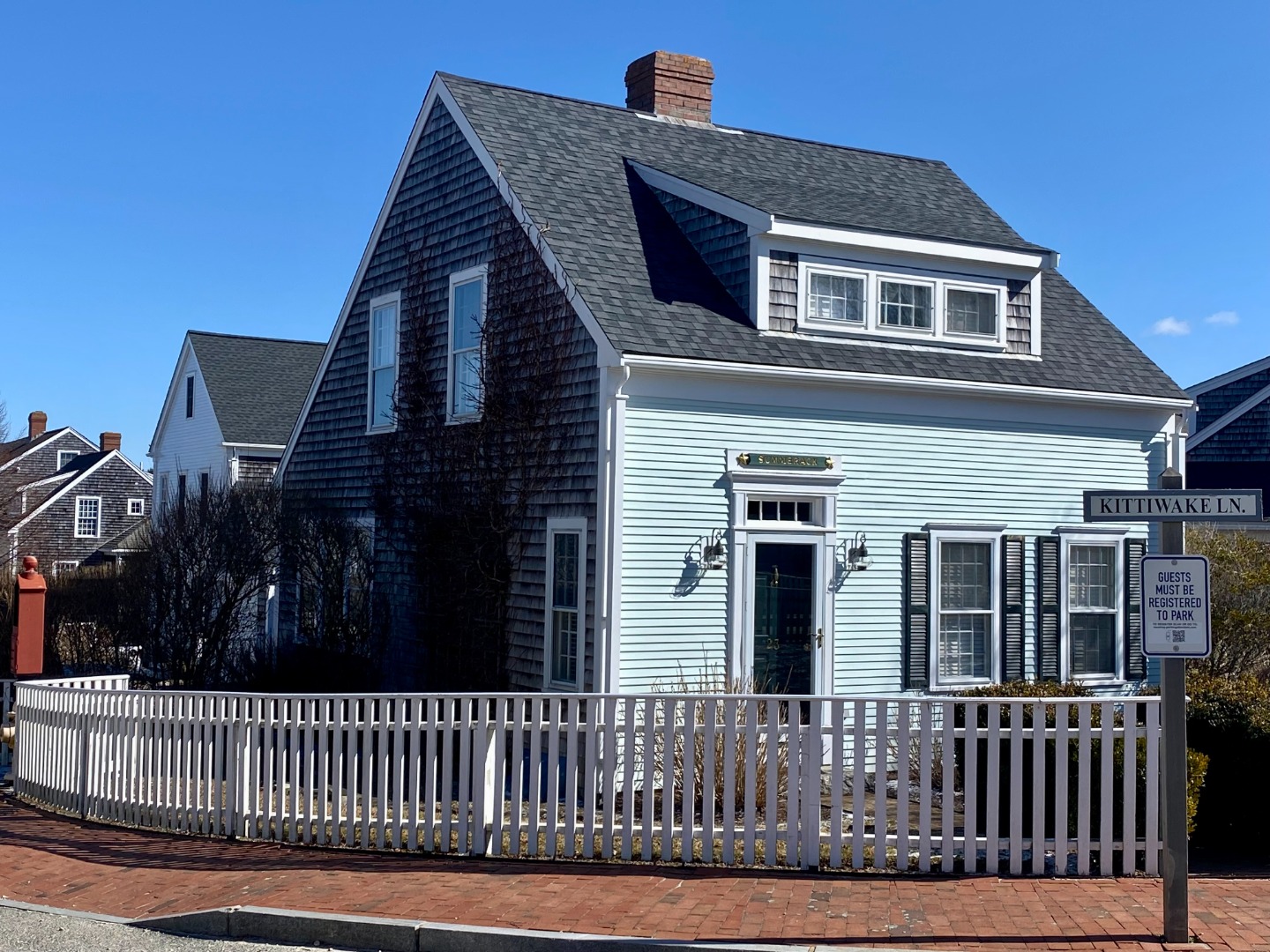 23 Kittiwake Lane
Naushop
$2,195,000
Withdrawn
Days on Market: 0
Bed: 3 Bath: 3
Naushop is a family friendly, established and well-managed community, located centrally on the island so you can conveniently access all Nantucket has to offer, from bike paths, South Shore beaches, town, and Sconset. In addition, residents can enjoy the many amenities Naushop offers; a renovated clubhouse, newly refurbished community pool, two recently resurfaced tennis courts, a new pickle-ball court and new playground.
Lee Real Estate
---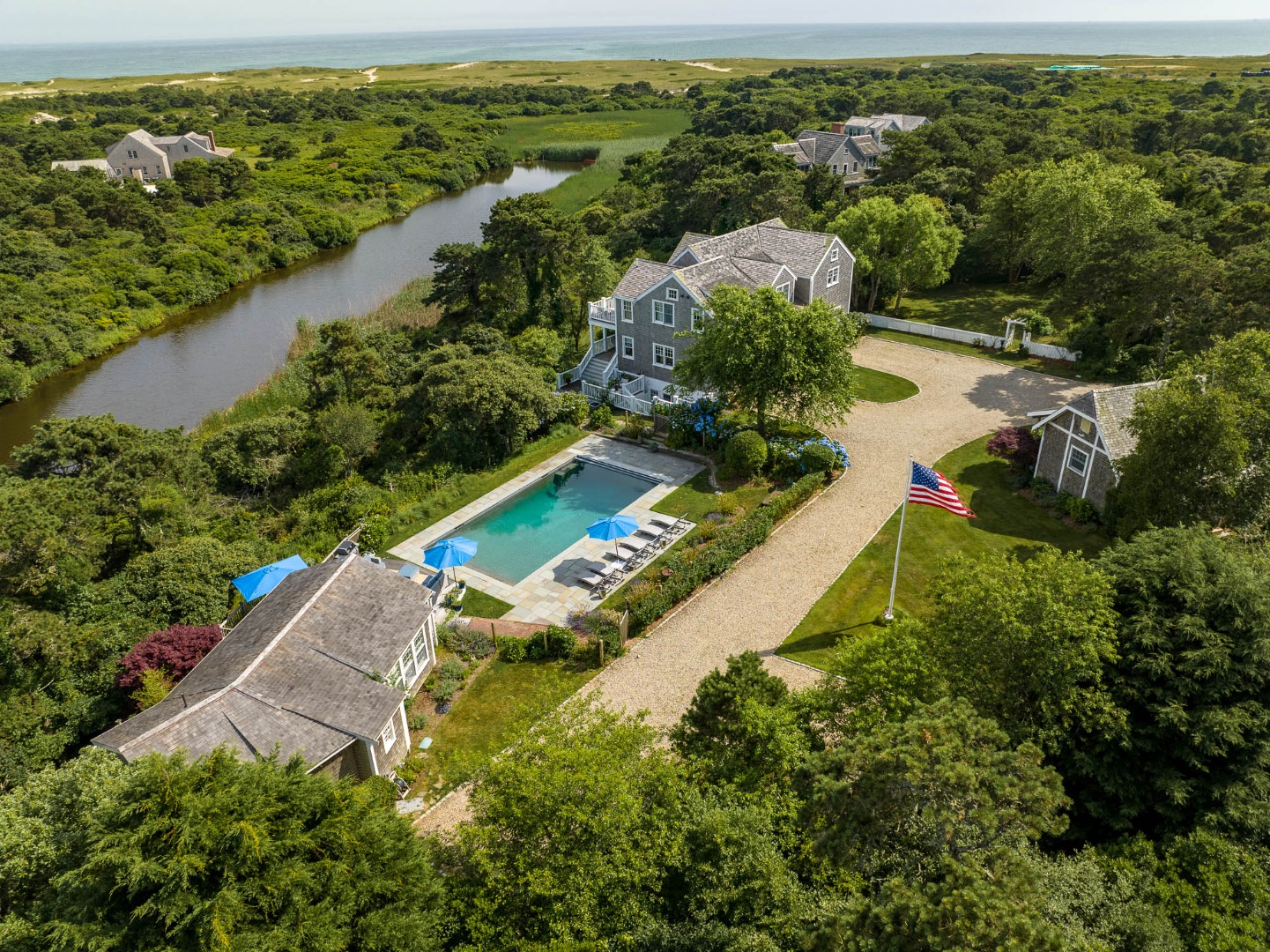 4 Morgan Square
Surfside
$6,885,000
Withdrawn
Days on Market: 102
Bed: 5 Bath: 5
Privacy and spectacular views make this 6 Bedroom property a unique hideaway. Complete with a main house, pool house, pool and cottage, 4 Morgan Square with its many upgrades is in excellent condition. Gorgeous compound not to be missed!
Jordan Real Estate
---
19 Evergreen Way
Mid Island
$2,700,000
Withdrawn
Days on Market: 89
Bed: 4 Bath: 4
Incredible lot with upside potential for expansion beyond the primary dwelling.
William Raveis Nantucket
---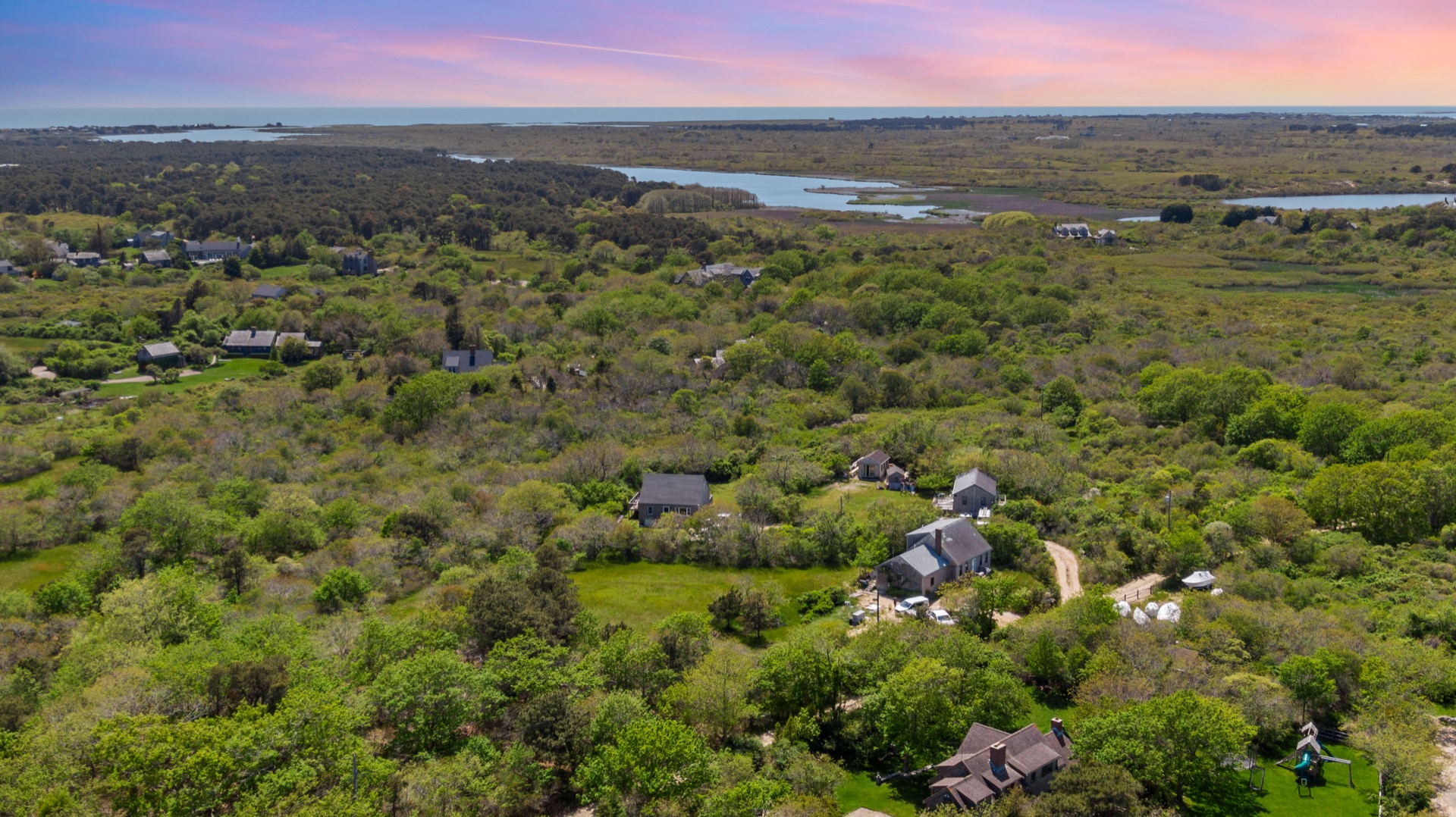 22 Hawthorne Lane
Hummock Pond
$2,495,000
Withdrawn
Days on Market: 187
Bed: 3 Bath: 3
A timely opportunity to own this hidden gem located in the heart of Nantucket's most desirable destinations & neighborhoods. Moments to town; local farms & fresh seafood; Cisco beach & Brewery; Miacomet beaches; bike paths and more! Hawthorne Lane, just off Hummock Pond Road, is a prime location sprinkled with some new construction, lush yards and nature – a spacious lot with an existing 3 bedroom/2 bath house enveloped with a feeling of Nantucket days gone by. Town sewer available. 22 Hawthorne Lane abuts Conservation Land.
J Pepper Frazier Co.
---
5 Evergreen Way
Mid Island
$1,695,000
Withdrawn
Days on Market: 149
Bed: 3 Bath: 3
A well-thought-out home with a configuration that instills a sense of warmth and comfort. Featuring a series of inviting spaces and cozy nooks, this uniquely designed space is an ideal island retreat. The exterior spaces are equally charming and offer a multitude of ways to unwind, from outdoor dining, a lounge area, and hot tub, to green space for games or soaking up that summer magic.
Fisher Real Estate
---
6 Beverly Court
Surfside
$1,495,000
Withdrawn
Days on Market: 128
Bed: 3 Bath: 3
Nicely tucked away abutting Lover's Lane, this solid and spacious 3 BR 3.5 BA home offers a nice southerly exposure with a private feel. The property is located in R-10 Zoning and was built in 2007 by island builder Gordon Jones.Town sewer and well water with easy tie in to town water compliment this tree lined property boasting a beautiful backyard which is ready for a barbeque and all outside activities. The 962 square foot basement can be converted for additional living space and a potential exists for a tertiary dwelling with the newly regulated size of 900 gross living area with proper setback and separation from the main house. A deep shelled driveway for three cars leads to a front covered porch for your return home. Sold Furnished with the exception of a few pieces of artwork. Close proximity to Surfside Beach and the State Forest enhances quality of year round or seasonal living. The property is tenant occupied with current lease ending on November 1st. Bonus of $2500 to agent/office who brings and procures a sale. Great investment property with multiple options. Easy to show!
William Raveis Nantucket
---
9 Sandsbury Road
Tom Nevers
$2,847,000
Withdrawn
Days on Market: 75
Bed: 3 Bath: 3
Tucked away in a beautifully rustic area of Tom Nevers East, 9 Sandsbury sits on a high point with breathtaking views of the ocean, Tom Nevers Pond, and the moors stretching to Sankaty Light. Enter driveway over cobblestone apron to ample parking. Follow the raised boardwalk to either front door or primary first floor bedroom deck. Exterior stairs to spacious second floor deck with amazing views of ocean. This upside-down floor plan features three bedrooms, two bathrooms and a comfortable family room on the first floor and a spacious and airy cathedral-beamed living room, dining area, skylit half bath and chef's kitchen with large center island on second floor. Completely renovated in 2016 by Buzz Cosgriff: new HVAC, electrical/plumbing, blown insulation, architectural shingled roof, copper gutters/downspouts, Andersen 400 hurricane-grade windows/sliders. Outdoor enclosed shower and 10′ X 16′ workshop/shed in back yard.
William Raveis Nantucket
---
105 Low Beach Road
Sconset
$16,995,000
Withdrawn
Days on Market: 132
Bed: 5 Bath: 5
Set on over 6 acres at the end of Low Beach, sits this ultimate private retreat. This property enjoys breathtaking views over sand dunes and ocean beyond, Tom Nevers pond and backs up to 300+ acres of conservation land. Sit on the front porch and take in the sea breeze and calming sounds of the pond and ocean, or relax out back in the private outdoor pool and outdoor kitchen/dining gazebo. Kick off your shoes, breathe, relax and enjoy the serenity that this special property has to offer.
William Raveis Nantucket
---
21 King Street
Sconset
$2,925,000
Sale Pending
Days on Market: 2
Bed: 3 Bath: 3
21 King, the epitome of a cherished 'Sconset property with ample space for family and friends nestled within lush cherry trees, hydrangeas, and roses. "C'est Ici", the main house has been tastefully updated with every modern day convenience, central air conditioning, a first floor primary bedroom and offered furnished. Wonderful light throughout with ease of flow to the large outdoor space, a bluestone patio surrounded by mature privet and perennials. A perfect setting for outdoor entertaining and dining. "C'est La Vie", is the guest cottage, with a large open living area with Belgium block flooring, custom mahogany millwork, a kitchenette area, loft guest bedroom and full bath. Versatile use for car storage if needed with the cottage. Basement storage in the main house. Opportunity for expansion with over 1,900 sqft of additional ground coverage available in SOH zoning. An ideal location close to the best of Sconset, the Sconset Market – Bookstore – Cafe, Casino, Claudette's and Chanticleer Restaurant.
Maury People Sotheby's International Realty
---
31 Sankaty Road
Sconset
$7,495,000
Price Change
Days on Market: 64
Bed: 7 Bath: 7
Spectacular setting in Sconset ~ offering ocean views, privacy, pool, large and private yard with three dwellings and two car garage. Main house with four levels of interior living, central air, and radiant heat in lower level. Guest cottage boasts three levels of living with full kitchen and privacy from main house with dedicated off street parking. New in 2018 pool is 14′ x 24′ with an interior 8′ spa enclosed by perimeter gate. New in 2020 two-car garage with additional storage and large open studio atop with private access. Solid rental income history.
Maury People Sotheby's International Realty
---
3 Poor Richards Way
Quidnet
$2,495,000
Withdrawn
Days on Market: 181
Bed: 2 Bath: 2
Storybook charm abounds in this well-maintained and well-loved light-filled 2+ bedroom home in Quidnet. Three floors of easy living that flows beautifully to the outdoors where one will enjoy morning coffee on the deck, dinner or sunning on the patio, or relaxing in the landscaped yard. Expansion possible. Ideally located for easy access to Quidnet Village, Sesachacha Pond and the Atlantic Ocean as well as the Polpis Road bike path.
Maury People Sotheby's International Realty
---
4 Starbuck Court
Town
$2,675,000
Withdrawn
Days on Market: 93
Bed: 2 Bath: 2
4 Starbuck Court is peacefully located on an idyllic shell drive, just off of Pleasant Street. This two bedroom, one and a half bathroom home has offers quaint Nantucket charm with close proximity to downtown shops and restaurants. Beautiful specimen trees and landscaping frame this peaceful property just moments from main street. Seller asks for a "life right" on the Hinoki Pine tree.
Sanford & Sanford Real Estate
---
6C Folger Avenue
Surfside
$1,695,000
Price Change
Days on Market: 124
Bed: 3 Bath: 3
Picture Perfect and Move-In Ready! Wonderful Surfside location near the beach and close to the bike path. This 3-bedroom, 3-bathroom home with a second floor office/nursery, full basement and fully enclosed yard with patio and irrigation has been meticulously cared for.
Maury People Sotheby's International Realty
---
12 Sesachacha Road
Quidnet
$3,990,000
Withdrawn
Days on Market: 14
Bed: 3 Bath: 3
"Summer Camp" – Big views from this nicely elevated site that includes a classic 1960s summer cottage. This relaxed single-story home opens onto a large deck and is the perfect perch to enjoy superlative views over Sesachacha Pond, Sankaty Light House, and the Atlantic. Beach access to Sesachacha Pond is across the street and the ocean is a short stroll down the road. The property has a four-bedroom septic system (installed in 2021) and has about 3,000 square feet of total ground cover that could accommodate a new home. Please note that a portion of the site is subject to a conservation restriction – details are uploaded in LINK.
Great Point Properties
---
Contact us for more information.