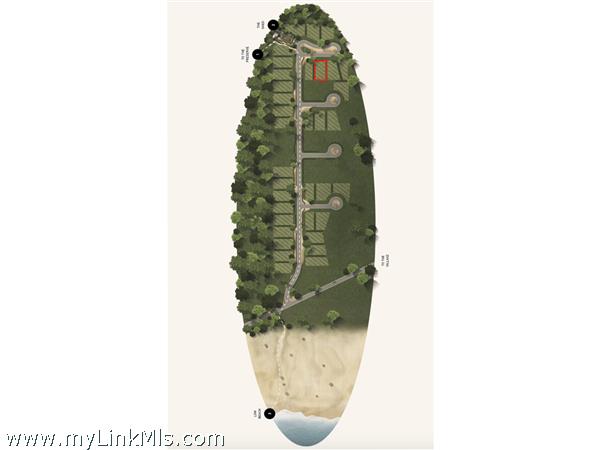 7 Cannonbury Lane
Sconset
$1,095,000
Bed: 0 Bath: 0
Four hundred acres of expansive conservation acreage surrounds a quiet street near the end of Low Beach Road. There one finds a rare opportunity on Cannonbury Lane: nature ensconced home sites promising coveted summer simplicity by way of a remote location, deeded beach access, and ready-to-build half acre lots. Walking distance to miles of spacious coastal views, and just steps away from afternoon dog walks with the kids, Cannonbury Lane's site design and amenities marry the best of the island's natural wonders in one location. Reach the deeded beach access at the end of your street by strolling the community-wide dunescaping and boardwalks that guide wheelbarrows to waves. Follow gentle undulations of sand and sea oats to the backside of the enclave to enjoy sunset yoga at the community gym and a private entrance to the acres of surrounding conservation land.
Great Point Properties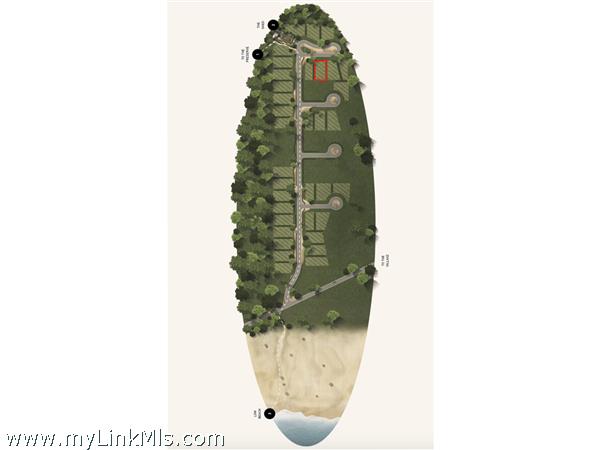 6 Sleetwing Circle
Sconset
$995,000
Bed: 0 Bath: 0
Four hundred acres of expansive conservation acreage surrounds a quiet street near the end of Low Beach Road. There one finds a rare opportunity on Cannonbury Lane: nature ensconced home sites promising coveted summer simplicity by way of a remote location, deeded beach access, and ready-to-build half acre lots. Walking distance to miles of spacious coastal views, and just steps away from afternoon dog walks with the kids, Cannonbury Lane's site design and amenities marry the best of the island's natural wonders in one location. Reach the deeded beach access at the end of your street by strolling the community-wide dunescaping and boardwalks that guide wheelbarrows to waves. Follow gentle undulations of sand and sea oats to the backside of the enclave to enjoy sunset yoga at the community gym and a private entrance to the acres of surrounding conservation land.
Great Point Properties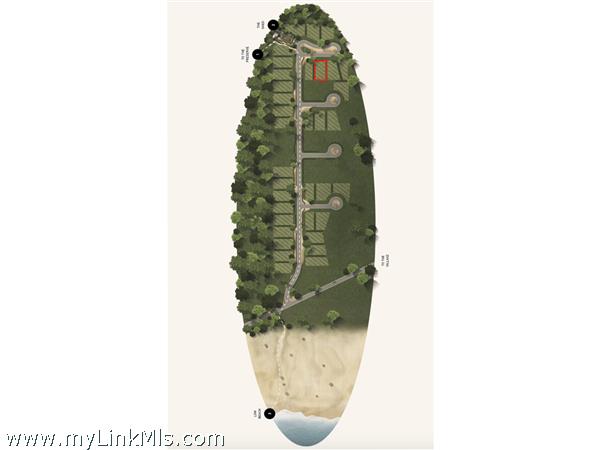 4 Sleetwing Circle
Sconset
$995,000
Bed: 0 Bath: 0
Four hundred acres of expansive conservation acreage surrounds a quiet street near the end of Low Beach Road. There one finds a rare opportunity on Cannonbury Lane: nature ensconced home sites promising coveted summer simplicity by way of a remote location, deeded beach access, and ready-to-build half acre lots. Walking distance to miles of spacious coastal views, and just steps away from afternoon dog walks with the kids, Cannonbury Lane's site design and amenities marry the best of the island's natural wonders in one location. Reach the deeded beach access at the end of your street by strolling the community-wide dunescaping and boardwalks that guide wheelbarrows to waves. Follow gentle undulations of sand and sea oats to the backside of the enclave to enjoy sunset yoga at the community gym and a private entrance to the acres of surrounding conservation land.
Great Point Properties
11 Cannonbury Lane
Sconset
$1,095,000
Bed: 0 Bath: 0
Four hundred acres of expansive conservation acreage surrounds a quiet street near the end of Low Beach Road. There one finds a rare opportunity on Cannonbury Lane: nature ensconced home sites promising coveted summer simplicity by way of a remote location, deeded beach access, and ready-to-build half acre lots. Walking distance to miles of spacious coastal views, and just steps away from afternoon dog walks with the kids, Cannonbury Lane's site design and amenities marry the best of the island's natural wonders in one location. Reach the deeded beach access at the end of your street by strolling the community-wide dunescaping and boardwalks that guide wheelbarrows to waves. Follow gentle undulations of sand and sea oats to the backside of the enclave to enjoy sunset yoga at the community gym and a private entrance to the acres of surrounding conservation land.
Great Point Properties
27 Pequot Street
Surfside
$2,995,000
Bed: 4 Bath: 3.5
This 4 bedroom, 3.5 bath home has incredible charm, with cathedral ceilings and skylights, painted white wooden walls, a large deck with hot tub, and a beautifully manicured and privately enclosed yard with attractive 18′ x 32′ pool. Located in the highly sought-after Surfside area, only .4 of a mile to Fisherman's Beach, this well-maintained property offers a large open Living, Dining, Kitchen area and spacious south-facing deck for easy entertaining, inside and out! The property boasts ground cover expansion potential, as well as a fully enclosed and irrigated lawn, outdoor shower, shelled driveway with ample parking, new shed, stone pathways, and new boardwalks, and so much more! This special property is truly one of a kind!
Great Point Properties
6 Nichols Road
Tom Nevers
$1,795,000
Bed: 3 Bath: 2.5
Ocean views and beach access can be yours from this adorable & well maintained beach house! Southern exposure creates light & bright living space-complete with vaulted ceilings & loft in the living room, plus wide sliding glass doors inviting the warm southerly summer ocean breezes. Expansive decking and lush landscaped yard – perfect for enjoying Nantucket at its best! Pack your bags and leave your cares on the mainland – this beach house is being offered furnished!
Maury People Sotheby's International Realty
7A Grove Lane
Town
$2,695,000
Bed: 4 Bath: 3
Very special location at the top of town on a quiet street; a road less traveled. Two houses on one lot with plenty of options to make this property one of a kind. Wildrose ~ the front house is two bedroom and two full baths. Meanwhile the cottage, Beach Plum is two bedrooms and one bath. Both dwellings have central air and heat. The current zoning allows for a pool and 30% ground cover.
Maury People Sotheby's International Realty
33 Pocomo Road
Pocomo
$12,500,000
Bed: 8 Bath: 6.5
This special Pocomo Estate is located on 3.6 acres of beautifully landscaped grounds that offer meandering wide trails to the guest house, pool, and pool house while offering the luxury of privacy and space for outside living and play. And deeded harbor access via recently built beach stairs is a short walk from the main house. The property has been updated and impeccably renovated with design and materials to embrace a fine balance of timeless classic and crisp modern design while also providing multiple beautiful exterior living spaces. After years of enjoyment and several renovations and additions, the property has been transformed into an elegantly relaxed estate that is the perfect setting for family and friends to come together.
Great Point Properties
4 Blazing Star Road
South of Town
$2,250,000
Bed: 3 Bath: 3.5
Turnkey home in Beach Plum Village is being offered fully furnished! Luxuries include stellar window treatments, designer furnishings, 3 Nest thermostats, foam insulation in attic and walls, custom cabinetry and many other high quality finishes and upgrades. Community amenities include 20′ x 40′ infinity-edge swimming pool, gazebo, Har-Tru tennis court, children's play structure, club house with fitness center, and a Bocce Court in a beautifully landscaped park. This home features open living, dining and kitchen showcasing beautiful seating with marble countertops and high-end appliances. Home was featured in the Winter 2018 issue of N Magazine featuring designer Kristy Kay of Kristy Kay Home Design. First floor en suite master bedroom with marble bath and walk-in closet. Two additional en suite bedrooms on second floor. Laundry room and additional space for office/owners closet/etc behind. Full basement with 'bonus room', large windows and high ceilings. First floor French doors open onto private brick patio with lovely landscaping and outdoor shower. Rare two car garage with extra storage space above.
William Raveis Nantucket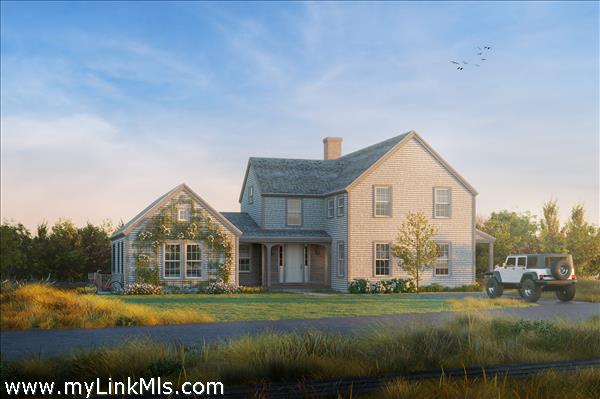 17 Cannonbury Lane
Sconset
$4,790,000
Bed: 6 Bath: 6+
This property is boing offered on a double lot to give a buyer the ability to create their own compound and sanctuary. Bayberry – Bayberry's centuries-old reputation as a reinvigorating element for healing and good health now inspires a refuge for those in need of a summer refuge. Plus blues, earthy bark and branch tones, and misty grays adorn a home offering plenty of room for relaxation. Walking distance to miles of spacious coastal views, and just steps away from afternoon dog walks with the kids, Cannonbury Lane's site design and amenities marry the best of the island's natural wonders in one location. Meet the beach at the end of your driveway by way of community-wide dunescaping and boardwalks that guide wheelbarrows to waves. Follow gentle undulations of sand and sea oats to the backside of the enclave for sunset yoga at the Field House. Deeded beach access, gorgeous community cutting gardens, and private entry to acres of lush flora ensure that your time in Sconset truly feels like summer.
Great Point Properties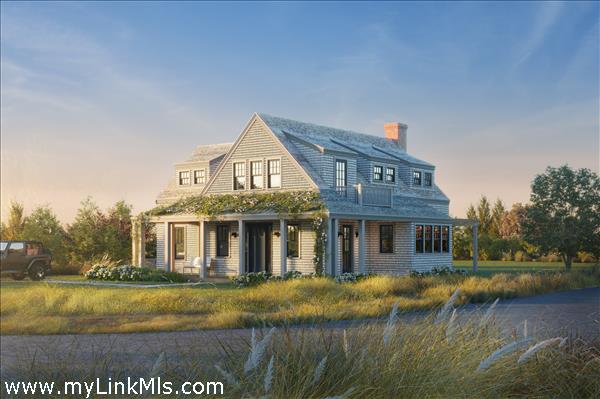 32 Cannonbury Lane
Sconset
$3,295,000
Bed: 5 Bath: 5.5
Garden by the Sea – Eden Rose – Outfitted with rooftop trellises and a layout fostering cozy togetherness, the Eden Rose puts the spirit of a beach garden on full display. The home's materials showcase soft sunset blushes, creams, brushed silver and slate so that enjoying Sconset's most iconic flora doesn't end at the front door. 'Garden by the Sea' is an idyllic island neighborhood that embraces all of the elements we love about Nantucket. Deeded beach access with a meandering path down to the waters edge encourages one to explore and take in the restorative salt-air and sunshine. Acres of conservation embrace this neighborhood and ensure a peace that only comes with nature. A community gym also hosts a library and expansive yoga deck facing toward open conservation land. Just a short distance away, the Sconset Village bustles with friends and families getting provisions from The Market, kids in tennis lessons, farmer's trucks selling tomatoes and corn, and artists painting rose covered cottages.
Great Point Properties
9 Cannonbury Lane
Sconset
$3,445,000
Bed: 6 Bath: 5.5
BEACH PLUM – A rooted design inspired by an indigenous island treasure that lavishes in sun and salty air. Soothing neutrals, soft plum and grey accents, flecks of gold and sturdy woods make Beach Plum an homage to the wild and native plant that loves to live close to the shore. An Idyllic Abode For Soothing Sun And Sea Breeze. Walking distance to miles of spacious coastal views, and just steps away from afternoon dog walks with the kids, Cannonbury Lane's site design and amenities marry the best of the island's natural wonders in one location. Meet the beach at the end of your driveway by way of community-wide dunescaping and boardwalks that guide wheelbarrows to waves. Follow gentle undulations of sand and sea oats to the backside of the enclave for sunset yoga at the Field House. Deeded beach access, gorgeous community cutting gardens, and private entry to acres of lush flora ensure that season on Sconset actually feels like summer.
Great Point Properties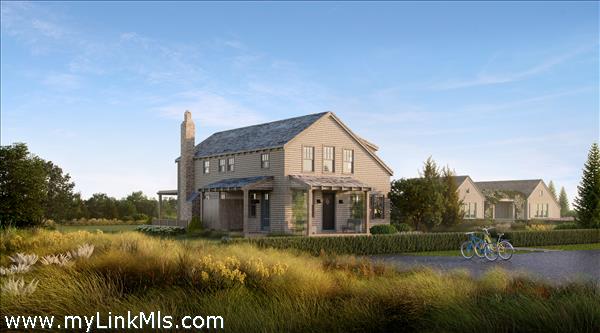 20 Cannonbury Lane
Sconset
$3,170,000
Bed: 6 Bath: 4.5
Lavender House – The Lavender House's gentle hues and airy design channel the comforting aura of an herb known to heal and restore. Breezy views and wrap around porches are complimented by brushed bronzes and wood finishes, with touches of pale lavender offering a sense of natural ease and tranquility. Walking distance to miles of spacious coastal views, and just steps away from afternoon dog walks with the kids, Cannonbury Lane's site design and amenities marry the best of the island's natural wonders in one location. Meet the beach at the end of your driveway by way of community-wide dunescaping and boardwalks that guide wheelbarrows to waves. Follow gentle undulations of sand and sea oats to the backside of the enclave for sunset yoga at the Field House. Deeded beach access, gorgeous community cutting gardens, and private entry to acres of lush flora ensure that season on Sconset actually feels like summer.
Great Point Properties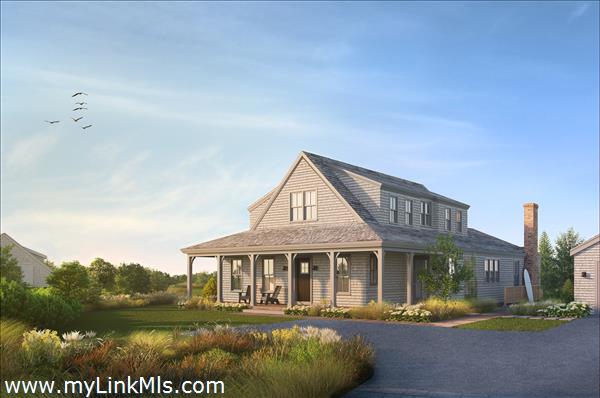 7 Westerwick Drive
Sconset
$4,320,000
Bed: 7 Bath: 6.5
Wild Aster – Sun-loving, easy-going, and prized by butterflies; Wild Asters represent the simple joys we love on island. A floral inspired pallet and walking distance to community gardens and the Preserve, the Wild Aster is an idyllic cottage for those needing a daily dose of island flora. Walking distance to miles of spacious coastal views, and just steps away from afternoon dog walks with the kids, Cannonbury Lane's site design and amenities marry the best of the island's natural wonders in one location. Meet the beach at the end of your driveway by way of community-wide dunescaping and boardwalks that guide wheelbarrows to waves. Follow gentle undulations of sand and sea oats to the backside of the enclave for sunset yoga at the Field House. Deeded beach access, gorgeous community cutting gardens, and private entry to acres of lush flora ensure that season on Sconset actually feels like summer. – This parcel directly abuts 16+ acres of Sconset Trust property, which is held in conservation.
Great Point Properties
34 Easton Street
Brant Point
$14,900,000
Bed: 8 Bath: 8
The 'Coach House' is an enchanting harbor front oasis that was an annex to the White Elephant and Breakers through the early 1970s. The property continues to be used as a private guest house for friends and family and provides exceptional harbor front access. The most unique feature of the property is the 168′ pier with three floating docks, decent depth, and ample room for multiple boats. The pier is permitted for a private pump-out.
Great Point Properties
95B Orange Street # 2
Town
$565,000
Bed: 1 Bath: 1
This charming pied-a-terre located in the heart of the Old Historic District is the perfect getaway to enjoy all that the town of Nantucket has to offer. Just minutes to one of the most beautiful Main Streets in America with its fabled restaurants, diverse shopping and picturesque waterfront. This welcoming one bedroom, one bath condo offers everything one needs. There is rear access to the unit off the deeded parking space and shared patio. Excellent rental
history.
Congdon & Coleman Real Estate
20 Goldfinch Drive
Naushop
$630,000
Bed: 0 Bath: 0
One of the last remaining buildable lots in Naushop, a prized residential community. This is an oversized lot with over 2500 sf of ground cover available. Relish in the amenities of Naushop living: two tennis courts, pickleball court and swimming pools, children's playground, proximity to the bike path and all Nantucket has to offer.
Jordan Real Estate
18 Goldfinch Drive
Naushop
$1,595,000
Bed: 4 Bath: 3.5
This light-filled, beautifully maintained five bedroom home with three floors of living space is situated on an oversized lot. The property sits high on a knoll in Naushop, inviting sunset views from the spacious wraparound bluestone patio. The floor to ceiling windows on the first floor of the home, the open-floor plan, central AC and pine floors throughout provide all you need to enjoy today's style of living. Relish in the amenities of Naushop living: two tennis courts, pickleball court and swimming pools, children's playground, proximity to the bike path and all Nantucket has to offer.
Jordan Real Estate
45 Fair Street
Town
$3,988,800
Bed: 4 Bath: 4.5
This charming and cozy gambrel style home boasts classic elegance and contemporary details. Porches and interior nooks and crannies have been thoughtfully placed for maximizing and enjoying the space. This property offers every amenity that a Town buyer is looking for; from finished lower level space to off-street parking and plenty of room to enjoy the outdoors, this property is a rare Town offering.
Great Point Properties
5 Cherry Street
Town
$1,195,000
Bed: 2 Bath: 2
Historic home with modern twists ~ and a short walk to town or beaches! Enjoy the modern amenities of this adorable property. Two bedrooms and two baths with off street parking and a large and private yard. Heart pine hardwood throughout, open kitchen and dining room with plenty of storage. Living room offers plenty of light with ample space for seating, all centered on gas fireplace with large flat screen above. First floor full bath with shower. Second floor has open bedroom with set of bunks and a twin that leads to private master bedroom and bath en-suite. Fabulous rental income straight into the shoulder seasons. New roof, newer appliances, new heating & cooling systems with the ability to control remotely. Registered with the Nantucket Historical Association. Ample ground cover to add on in the future.
Maury People Sotheby's International Realty
5 Fairfield Street
Tom Nevers
$1,465,000
Bed: 3 Bath: 3
Immaculate turnkey gem in Tom Nevers!…..This sweet and welcoming house is nestled in a lush private lot just minutes from Nantucket's best beaches.
5 Fairfield Street has been lovingly cared for by owners that have made too many improvements and upgrades to list here. Just a few: New Anderson windows throughout the house, Sonos sound system wired both inside and out, and remote home operation including thermostats, lighting, lock, and camera system. Offered fully furnished and ready for a buyer to step inside and start making memories.
Three bedrooms, a den, and two full bathrooms on the first floor provide ample space for family and extended family to find privacy when not relaxing upstairs in the light-filled open concept living space, enjoying sunset on the cocktail deck, or gathering around the gas fire pit.
Great Point Properties
6 Red Mill Lane
Town
$3,995,000
Bed: 5 Bath: 5.5
One of the last remaining properties in the exclusive Woodland Hill neighborhood! This brand new home will offer three floors of living space and a beautifully landscaped yard including a private Gunite swimming pool with Pebbletec finish and a Gunite spa with waterfall into the pool, and pool cabana. High-end finishes throughout. Tucked just beyond the Old Mill and located a short distance to Main Street, the Woodland Hill location offers a true getaway. A pocket neighborhood that is surrounded by acres of open space and is in close proximity to multiple beaches, bike paths and sought-after destinations like Bartlett's Farm and Cisco Brewery. Developer/builder available for construction contract and near immediate start dates. Buyer to participate in selection of finish details.
Fisher Real Estate
5 Autopscot Circle
Nashaquisset
$1,495,000
Bed: 3 Bath: 3
Perfectly located in the heart of Nashaquisset, 'A Whale of a Tale' is a whaley great opportunity to own a turn-key 3 bedroom/3 full bathroom property (offered fully furnished) with an exceptionally strong rental history. Just steps to the Nashaquisset pool & tennis courts and convenient to downtown Nantucket, Surfside bike bath & beaches. This is one of the best values & hassle-free houses on the market today! A must see whale it lasts!
J Pepper Frazier Co.
38 Union Street
Town
$2,725,000
Bed: 5 Bath: 4
Historic Sea Captains house dating back to the early 1800's built for Stephen and Elizabeth (Liza) Pinkham over 200 years ago. Enjoy a 5 bedroom home that lives well for today while retaining a nod to its past featuring many historic elements with wide plank wood floors; a beehive fireplace, corner posts, hand hewn original wood panelling, and 'wavy glass window panes' on 3 floors of finished living areas. Just moments to Main Street, the ferries and all that downtown Nantucket has to offer!
Maury People Sotheby's International Realty
1 Devon Street
Tom Nevers
$995,000
Bed: 3 Bath: 2
Great opportunity to get into the Nantucket market. Two cottages with a total of 3 bedrooms and 2 full baths. Nicely landscaped yard, newly updated kitchen and bath, new shed, irrigated lawn and garden and privacy.
Maury People Sotheby's International Realty
97 B Goldfinch Drive # 5
Naushop
$595,000
Bed: 2 Bath: 1.5
2 bedroom, 1.5 bathroom condo in the community of Naushop. Compact, yet complete with everything! This low maintenance unit with parking includes membership to the Naushop pool, tennis and club house. A perfect home for year round living or rental.
Maury People Sotheby's International Realty
118 Orange Street # B Apartment and Unit #D Commercial Space.
Town
$1,800,000
Bed: 1 Bath: 2.5
'OLD SPOUTER', a portion of 118 Orange Street, is now available for sale consisting of two attractive condominium units.
UNIT #B is an upscale one bedroom, two-bath, in-Town, antique, condominium apartment located on second floor.
UNIT #D is a truly lovely commercial space with buckets of charm and character. Currently operating as a popular art gallery. It's bright and spacious with two fireplaces, and a half bath. Many possibilities for light commercial use. Ideal owner occupied residential / commercial potential.
Compass Rose Real Estate
154 Cliff Road
Cliff
$5,000,000
Bed: 5 Bath: 5+
Pre-construction custom estate on almost an acre of land in the highly coveted Cliff neighborhood. Buyer entering into construction contract with builder for completion of project. This compound is set almost 1,000 feet back from Cliff Road with a long, welcoming driveway. The property is in close proximity to Town, The Westmoor Club and Tupancy Links Conservation Land. Tomaiolo Development and Sophie Metz Design have come together again to deliver this spectacular property where no detail is overlooked by this team. You will appreciate the high-end finishes and custom woodwork from the moment you step foot inside the door to the vaulted family room and two story dining area. This property is offered with a spacious, five bedroom main house, 18′ x 40′ pool and 7′ x 7′ spa. By purchasing now, the buyer has the opportunity to customize finishes reflecting their own tastes and preferences, making this property feel just like home.
The buyer can opt to fully build out the property bringing the bedroom count to eight. Contact for pricing to add: 1) 1,675 sf guest house and 2) garage with 380 sf of space above that can be finished.
Buyer will enter into a construction contract with builder to complete the construction of this home.
Fisher Real Estate
50 Burnell Street
Sconset
$4,500,000
Bed: 5 Bath: 4
50 Burnell Street is located in Sconset. This impressive property is just shy of three acres and abuts nine acres of Sconset Trust land. Privacy and tranquility await as you follow the long winding driveway. Approaching the recently renovated 5 bedroom 4 bathroom home imagine creating the magnificent Sconset compound this property offers. The home sits on the second largest residential lot in the village. With 12,639 square feet of ground cover remaining, envision your main house, guest house, pool, and tennis courts. A family compound to be shared for generations to come.
Great Point Properties
Contact us for more information.