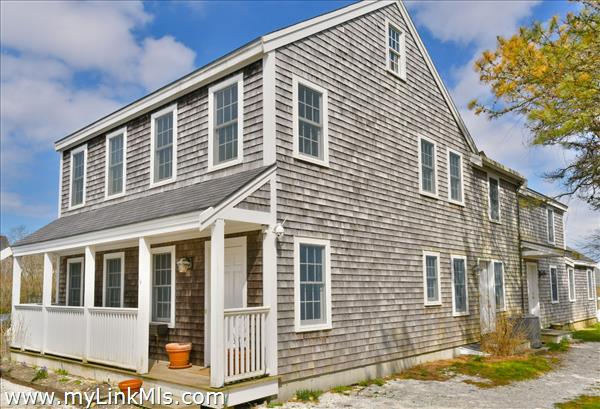 21 Macys Lane # B
Mid Island
$775,000
Bed: 2 Bath: 3
Subject to condo subdivision. This well-built unit has a solid rental history and full basement with high ceilings.
William Raveis Nantucket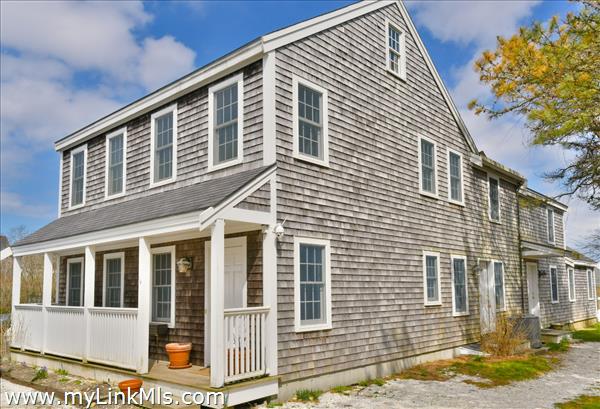 21 Macys Lane # A
Mid Island
$725,000
Bed: 2 Bath: 3
Subject to condo subdivision. This well built unit has a solid rental history and a full basement with high ceilings.
William Raveis Nantucket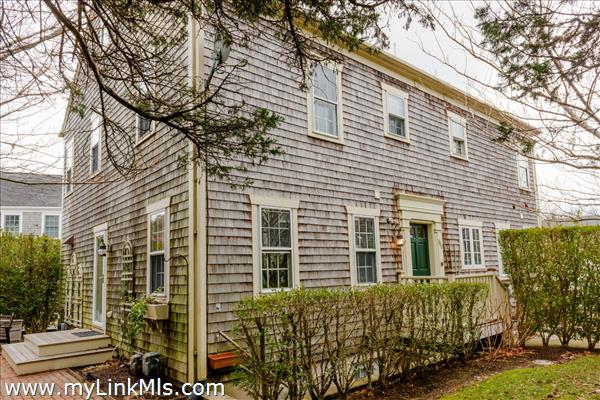 13 Witherspoon Drive # B
Mid Island
$949,000
Bed: 3 Bath: 2.5
Witherspoon Drive is a picturesque enclave of 13 well-maintained homes. 13B Witherspoon Drive is a meticulously maintained 3-bedroom home with 4 floors of living space. The quality of the finish work is evident upon entering the home – custom features are found throughout the house including crown molding, wainscoting and an antique barn-wood bar counter-top. The property has a private yard with a brick patio, off-street parking for two cars and a bright and spacious interior. The home is vacant and move-in ready.
Maury People Sotheby's International Realty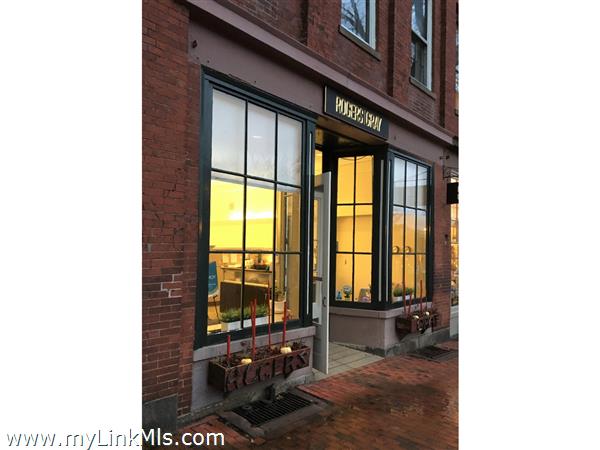 53 Main Street
Town
$5,250,000
Bed: 0 Bath: 1+
Iconic Main Street commercial property with newly drawn concept plans showing the 2nd and 3rd floors converted from office space to residential. There are 2 residential apartments proposed, see plans attached in 'documents'. There is a one bedroom apartments designed for the front of the building overlooking Main St. There is a large multi level, 2 bedroom apartment designed for the 2nd and 3rd floors in the rear. This rear apartment would also have direct and exclusive access to the roof walk with harbor views. If condo-ed these units could be sold off individually. This prestigious commercial building, built after the great fire of 1846 has been well maintained and had a total renovation in 1986. The conversion of the upper floors to residential condos is in response to strong demand for in-town apartments. This property could be occupied by a new owner who wants the income from the multiple units, whether they need the 1st floor commercial space with full finished basement or a deluxe apartment in the center of town. Current leases in place, info upon request from qualified buyers.
William Raveis Nantucket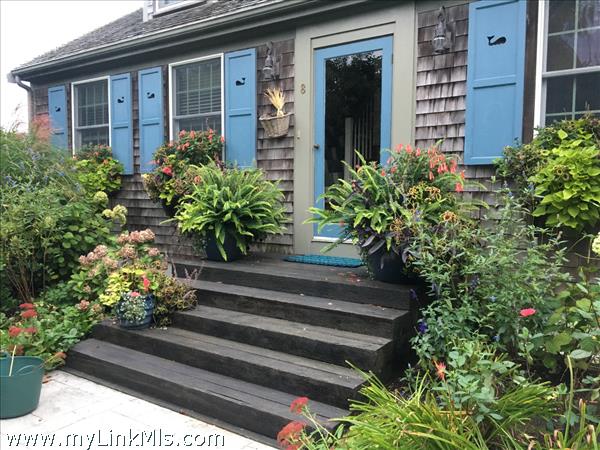 8 Heath Lane
Tom Nevers
$1,625,000
Bed: 4 Bath: 4
HOME SWEET HOME – This terrific 4 bedroom/ 4 bath Cape Style home in Tom Nevers East has everything you need. Beautifully landscaped and privately located at the end of a quiet lane, abutting conservation land to the rear. There's a sunny kitchen / dining room which opens to a great sun deck overlooking the beautiful landscaping and abutting conservation land, cozy living room, Den or TV room, walk out basement, an office /guest bedroom with ensuite bath & private access, and one car garage. There are two patios, one being a secret garden, providing plenty of space for out door living and privacy. Well maintained and ready for occupancy!
Compass Rose Real Estate
4A Millers Lane
Mid Island
$1,095,000
Bed: 6 Bath: 3
Spacious house and cottage tucked away on a quiet mid-island wooded lot. Outstanding value with approximately 2408 square feet of finished space which includes a lofted cottage and storage shed. This lovely cape style house has 5 bedrooms, 2 bathrooms and ample living and entertaining areas. The master bedroom is on the first floor along with a living room and kitchen. Four bedrooms and 1 bathroom are on the second floor. Easy access to local schools, shopping, town and south shore beaches. An additional 995 square feet ground cover is still available. This property has been partially finished and is waiting for the next owner to take it to the next level.
Maury People Sotheby's International Realty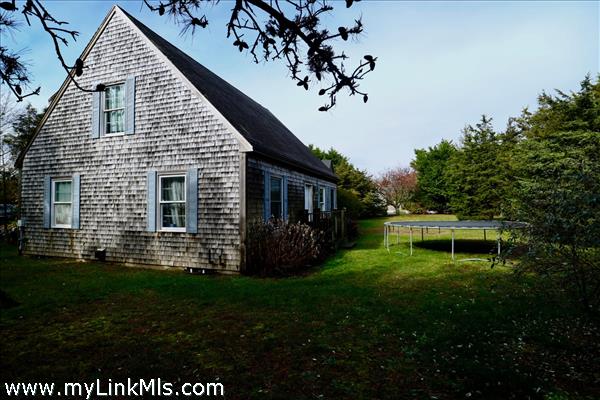 3 Raceway Drive
Miacomet
$1,295,000
Bed: 4 Bath: 2
Adorable 4 bedroom 2 bath cape style home located on an oversized lot in Miacomet. Close proximity to Miacomet golf course, Bartlett Farm, Cisco Brewery and South shore beaches. Open living, kitchen and dining area with sliding doors leading to a private yard perfect for outdoor entertaining. *Contingent upon the ANR subdivision of an 8,891 sqft lot(already planning board approved), town water hook up and the removal of the garage.
J Pepper Frazier Co.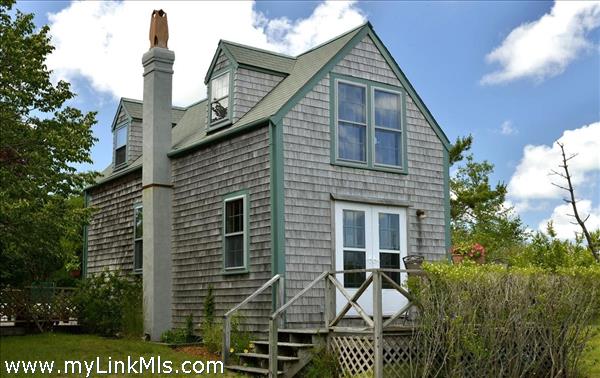 4B Millers Lane
Mid Island
$660,000
Bed: 1 Bath: 1
Tucked away on a private, wooded lot, is a great opportunity for home ownership through the Housing Needs Covenant Program. This charming house has been moved to this location and is being set on a new foundation with egress windows for additional lower level bedrooms. It offers a country kitchen, pine floors, exposed beam/plaster style open living, dining area with vaulted ceiling, and gas fired-stove with field stone hearth. French doors off of the living room lead outside. The property has expansion possibilities if desired with 496 square feet of remaining ground cover available.
First Floor: Enter into a bright, sunny kitchen. Full bath with shower is off the kitchen. Bright, open living/dining area with vaulted ceiling. Second Floor: Vaulted second floor bedroom with balcony overlooking the first floor living area. Basement: The home is being set on a full poured foundation with egress windows and door; a new owner will be able customize the space to suit their needs. Town water and town sewer all for additional bedrooms, bathrooms and finished living space.
Note: This home has been partially finished and is waiting for the next owner to take it to the next level.
Maury People Sotheby's International Realty
Contact us for more information.