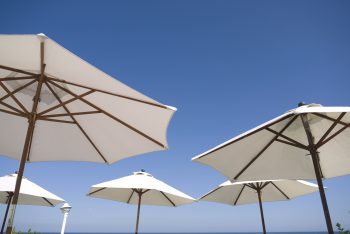 We recently had an office meeting to discuss the state of the real estate market on Nantucket.  The market is down for the first five months of 2017:  compared to 2016 the number of transactions is down 20% and the dollars represented by these sales declined 11%.  There are numerous reasons for this change, among them:  overpricing on the part of sellers, lack of inventory, continuing uncertainty about our political situation and even the weather!  The spring was so cold and rainy that it deterred folks from coming to Nantucket.  We fondly refer to the previous month at Mayvember, followed, this year, by Juneuary!  The good news is that summer has truly arrived in the past few days, for which we are thankful.
It is difficult, with only 5 months under our belts, to draw meaningful conclusions about how 2017 will pan out.  The majority of sales (64%+/-) typically occur in the last two quarters of the year due to the seasonal nature of our economy.
With a total number of sales annually averaging around 530 the numbers can get easily skewed if there is an influx of properties into a particular market sector.  For instance in 2016 a higher than usual number of transfers of properties designated and restricted to be affordable occurred with the sale of the first phase of homes in Sachem's Path.
Some good news:  The average sale price is $1,826,000, virtually unchanged from 2016.  The average time on the market is now 8 months, down from 9 months in 2016.  The average price of a home on Nantucket is $2,196,000;  the median home price is $1,360,000.  The average price of a vacant lot is $796,000;  the median price is $550,000.  And the average property sale is for 89% of list price at the time of sale.  This number will rise over the next few months.
Stay tuned for more information as we progress through the season!